The Clarksville Parks and Recreation Department's weekly recreation report provides Clarksvillians with a glimpse at the activities and events that are available from the Parks and Recreation Department for them to enjoy together as a family. This weeks highlights include:
Toddlers in Action
Zumba
Burt-Cobb Community Center closed
R&B Step Class
Ballroom Dancing
After School Archery Program
New Classes Begin Monday at Crow and Kleeman Centers
Get ready for your toddler to have tons of fun in the Toddlers in Action class starting Monday at the Kleeman Community Center. Toddlers in Action is open to all children ages 2-4 years and consists of fun activities that stimulate learning while encouraging positive and fun interaction with other toddlers.  This is also a great opportunity for parents or caregivers to interact with their toddler in a playful and relaxed group setting. Sign up for the entire 8-week session and pay just $20, or pay a weekly fee of $3. All participants must have a community center ID card. Classes will be held each Monday at 11 a.m.
Ditch your regular workout and join the Zumba craze at Crow Community Center Monday nights from 6:30 pm to 7:30 p.m. The combination of interval training incorporating fast and slow rhythms along with resistance training set to Latin music is sure to get your heart pumping and your feet moving.  Classes are $3 per session or $15 for all six weeks in advance and the first class begins this Monday, January 11.
Burt-Cobb Community Center to undergo annual maintenance, then programs resume
Burt-Cobb Community Center will be closed this week (January 11-17) for annual maintenance. But look for the return of many popular programs like the Early Morning Walking sessions weekdays from 7 a.m. to 8 a.m. and Mid-Day Walking sessions from 11 a.m. to 1 p.m. when Burt-Cobb reopens January 18.
During annual maintenance we do a lot of deep cleaning and repairs that are difficult to do when the centers are open, but the end result is cleaner and more efficient facilities for our users. We apologize for any inconvenience, but ID card holders may use their cards at Kleeman or Crow Center in the meantime.
A new session of the R& B Step Class will begin at Burt-Cobb January 23 and takes place each Saturday from 1pm to 2 pm.  Put a little rhythm into your workout without spending a lot of cash. The fee is just $2 per person each class.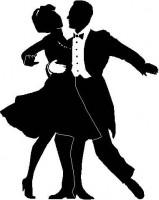 If you need help finding your rhythm on the dance floor then the Ballroom Dancing classes at Burt-Cobb are just right for you. Learn from a professional how to do many popular ballroom dances such as the fox trot, mambo, tango and more. Our classes are affordable at just $35 per person and we have sessions for beginners and intermediate level dancers. Sign up now because classes begin January 26 and they may fill up fast!
There's nothing like archery to get a kid excited about recreation and Burt-Cobb Community Center will be offering the After School Archery Program (ASAP) beginning January 21. Classes are held each Thursday from 4 p.m. to 5 p.m. and are limited to the first ten participants but we will keep a waiting list. The cost is $10 per child for the 8-week session.
Clarksville Parks and Recreation is able to offer this program thanks to training and financial support from the Tennessee Wildlife Resource Foundation and the Archery Trade Association.