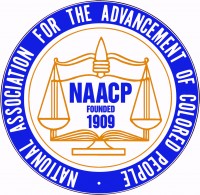 The 16th Annual Commemorative March to honor Dr. Martin Luther King Jr, will take place on this Monday January 18, 2010 starting at 12 noon.
The march hosted by the Clarksville Branch of the National Association for The Advancement of Colored People NAACP will assemble at Burt School, follow on to Eight Street, continue down College Street to Second Street then pass City Hall continue on Public Square Street and go to Commerce Street on to University Avenue and back to Eighth Street.
Marchers will stop for prayer in the front of the Clarksville City Hall and the Montgomery County Jail. The event is open to everyone and the entire community is encouraged to participate.
Contact person for this event is NAACP President Jimmie Garland Sr., 931-216-6745