Written by U.S. Army Spc. Richard Daniels Jr., Task Force Bastogne Public Affairs

Nangarhar Province, Afghanistan – The room quieted as the commander of Task Force Bastogne sat down July 3rd to give the area of operation's key leaders his plans for helping the Afghan locals.
The once-a-month meeting at the brigade headquarters in eastern Afghanistan's Nangarhar province came as no surprise to the TF Bastogne leaders under Col. Andrew P. Poppas, giving his staff a chance to focus solely on the battle space.
The members of TF Bastogne trained for nearly a year and a half at Fort Campbell, KY, to prepare for the Afghanistan deployment. Soldiers and their leaders worked long hours to execute the plans to create a better Afghan future.
«Read the rest of this article»


The City of Clarksville Parks and Recreation Department's six week Summer Youth Program will come to an end Friday, July 16th.  The day-camp type program which is offered each summer to youth ages 6-16 at no cost will bus all of its participants to Heritage Park for a Field Day.  Games will be held from 10:00am-2:00pm, with a break for lunch from 11:30am-noon. Games will then resume and the Field Day festivities will conclude with the announcement of the winners. «Read the rest of this article»
Early registration discount on selected courses
Develop a new skill, explore a new idea, learn a new language or seek a new career with a class from Austin Peay State University's Center for Extended and Distance Education. Register early and receive a 10 percent discount on selected courses.
Preregistration is required for each course. «Read the rest of this article»

The Rules of Golf Clinic, slated for Saturday at Austin Peay State University, has been cancelled.
Host for the clinic, APSU head coach Sara Robson, had to return to her home state of Illinois, Friday, to attend to a family situation. No possible date has been provided for a possible rescheduling.
Written by U.S. Army Sgt. Brent C. Powell 3rd Brigade, 101st Airborne Division Public Affairs
Khost Province, Afghanistan – More than 50 commanders from the Afghan Border Police and their U.S. Army mentors from five different battalions spread across three provinces met at Forward Operating Base Gardez July 5th through 7th for a quarterly kandak commander's conference.
The conference was held to collect ABP kandak, an Afghan battalion, status updates, distribute the zone commander's guidance and intent, and to address any concerns or problems the different units are having,  according to U.S. Army Lt. Col. Walter J. Smiley Jr., battalion commander, 3rd Special Troops Battalion, 101st Airborne Division
"We try and schedule these about every three months," said Smiley, a native of Oklahoma City.  "It allows the commanders in Zone Two to address common problems, and it gives me and my staff the opportunity to meet the kandak commanders and their administrative staff face to face."
«Read the rest of this article»
By Brother Shepherd
Yesterday evening my Son Blake and I attended First Baptist Church Woodlawn, TN, and they were serving the Lords Supper. Pastor Jody Kilburn preached the seriousness of the partaking of the Lords Supper and how we should examine ourselves of unconfessed sin in our lives before we partake of it.
God gave me a picture in my mind of just me standing before Him. There was no one else in the world. It was just God on the Throne and He pronounced me guilty of my sins and there was a tear in His eye. Jesus already had the crown of thorns on His head and blood was running down over His face and He spoke to the Father and said, Father, he is guilty but I love him, and I want to die in his place.
That pierced my heart. Just to think that Jesus loved me enough to die for me and God loved me enough to let Him. He loves you this much.
Think about that please.


Cleveland, OH  – Senior all-purpose back Terrence Holt has been named third-team Football Championship Subdivision (FCS) Preseason All-American return specialist by Phil Steele's College Football Preview.
In addition, Holt was preseason All-Ohio Valley Conference as a return specialist while junior Ryan White was named first-team as a running back. Holt, along with junior safety Amius Smith and sophomore kicker Stephen Stansell, were named second- team preseason All-OVC.
Those were announced Thursday by the preseason publication. The magazine will hit newsstands in the coming week.
«Read the rest of this article»
Kiwanis's BBQ Cook-off
This Saturday the Downtown Market will be working with the Kiwanis Club of Clarksville's BBQ Cook-Off. The market will run extended hours from 8:00am-4:00pm in the upper lot of the City Hall parking lot and on the street in front of Public Square.
There will be around 35 teams and over 40 judges. Judging will begin at noon with awards given at 4:00pm. There will be music Friday night featuring Les Ker and the Bayou Band. Saturday night's entertainment will be The Beagles. There will also be a kid's zone set up in the F&M Bank parking deck both nights.
There will be vendors set up with BBQ, ribs, chicken, brisket, hot dogs, and cookies for all to enjoy! «Read the rest of this article»
Written by U.S. Army Maj. S. Justin Platt, 3rd Brigade Combat Team Public Affairs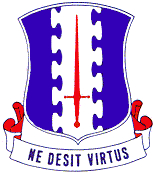 Paktika Province, Afghanistan – Afghan National Security Forces, combined with Soldiers from A Company, 3rd Battalion, 187th Infantry Regiment engaged and destroyed a large insurgent force near the village of Yahya Khel, Paktika province July 7th.
The combined force was conducting counter-sniper operations near the village when enemy forces engaged them with rocket propelled grenade and small arms fire, wounding two Soldiers, said U.S. Army 1st Lt. R.J. Peek, 3-187 spokesman, from Clarksville, TN.
ANSF and 3-187 returned fire, killing several insurgents and causing the remaining fighters to flee the area on motorcycles, said Peek.
«Read the rest of this article»


The City of Clarksville Parks and Recreation Department will soon be offering Zumba classes once again! Join us beginning July 14th, Wednesday's from 6:30pm-7:30pm and Friday's from 5:00pm-6:00pm at the Crow Community Center located at 211 Richview Road for this popular music and dance program. 
Zumba is a fitness class that features interval training sessions that incorporates fast and slow rhythms with resistance training. «Read the rest of this article»