Written by U.S. Army Maj. S. Justin Platt, 3rd Brigade Combat Team Public Affairs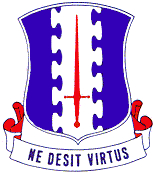 Paktika Province, Afghanistan – Afghan National Security Forces, combined with Soldiers from A Company, 3rd Battalion, 187th Infantry Regiment engaged and destroyed a large insurgent force near the village of Yahya Khel, Paktika province July 7th.
The combined force was conducting counter-sniper operations near the village when enemy forces engaged them with rocket propelled grenade and small arms fire, wounding two Soldiers, said U.S. Army 1st Lt. R.J. Peek, 3-187 spokesman, from Clarksville, TN.
ANSF and 3-187 returned fire, killing several insurgents and causing the remaining fighters to flee the area on motorcycles, said Peek.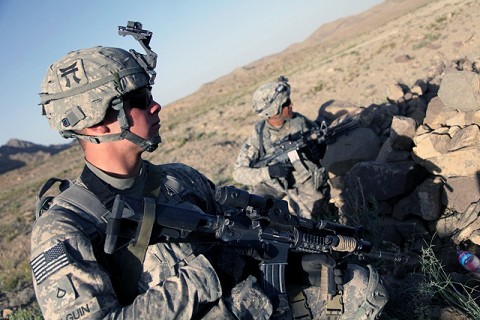 An aerial weapons team from Task Force Viper, 1st Battalion, 3rd Aviation Regiment assisted the combined force, destroying numerous enemy fighters with cannon and missile fire in three separate engagements, said Peek.
After securing each engagement area, the combined forces seized weapons and improvised explosive device materials, consisting of one PKM machine gun, four AK-47 rifles, one RPG, a sniper rifle, six hand grenades, several ICOM radios, blasting caps, and an IED construction manual, said Peek.
Two enemy fighters were also captured, along with four motorcycles used in the attack, said Peek.
This engagement was key to helping people in the Yahya Khel district, likely setting the conditions for improved security for the next month, said U.S. Army Lt. Col. David Fivecoat, 3-187 commander, from Delaware, OH.
ANSF and 3-187 units returned to the village July 7th to conduct a shura with local elders to explain the results of the combined operation and ask for their continued support in resisting insurgent influences, added Peek.