Julian Kross is playing a live comedy concert at Tippers on August 3rd at 8:00pm.
In 2002 Julian Kross became a regular performer at Todd Yohn's Funny Bone Comedy Club in High Point, NC. It was at this club where he developed a style that has been called forceful, unrelenting, and polite charming.
Come to Tippers Tuesday night and join Julian Kross for laughs and a good time. 
Tippers is located at 2150 Fort Campbell Blvd in Clarksville Tennessee. Ticket price is $10.00. The age limit for the show is 18+.
Call (931) 920-8011 for more information.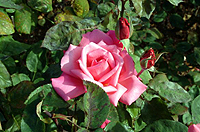 A Devotional By Brother Shepherd
I guess as I grow older in life, life becomes more precious to us. We think about how we have less days than before and it helps us want to live every day to the fullest in serving Him.
I was thinking about Ecclesiastes the 3rd chapter 1st verse-verse 8. It talks about the necessity of change in all things except, the love of God never changes. If you would permit me, let me read it to you.
«Read the rest of this article»
Grants funded by Animal Friendly license plate sales

Chattanooga, TN – The Tennessee Department of Agriculture today announced the recipients of the animal spay/neuter grants at the Humane Educational Society in Chattanooga. The grants supports low cost spay/neuter programs in Tennessee and are funded through Animal Friendly license plate sales.
"This is a great program that not only helps control the number of unwanted animals but it also provides important animal and public health benefits," said Ken Givens, Commissioner. "Every dollar the agency receives goes directly to spay and neuter services. Citizens can be assured that their money is going directly to the mission of the license plate."
Every Animal Friendly license plate sale contributes more than $15 to fund the grants. This year, $96,000 was awarded to a total of 48 different non-profit animal care and rescue organizations and government agencies. The grant amounts ranged from $1,000 to $2,500. The total funds are less than previous years, due mainly to fewer people renewing their Animal Friendly license plates. Last year, more than 2,300 animals benefited from Animal Friendly funds. «Read the rest of this article»


A new director has been named for the Wilbur N. Daniel African American Cultural Center at Austin Peay State University.
Henderson Hill will begin his new duties August 2nd, after being selected by a search committee to take the helm of the center. He most recently served at Belmont University, where he was assistant director of student activities.
Previously, he served in various positions at Tennessee State University, University of Washington in Seattle, Baker University in Baldwin City, KS, and for The Full Employment Council, a nonprofit entity in Kansas City, MO.
Hill received a bachelor's degree in English from TSU and a master's in urban leadership-education administration from the University of Missouri-Kansas City.?
Written by U.S. Army Sgt. Brent C. Powell 3rd Brigade, 101st Airborne Division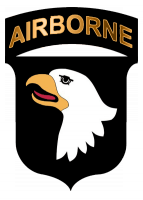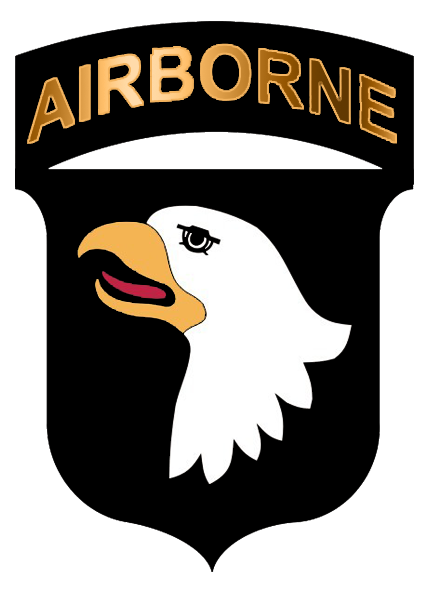 Khost Province, Afghanistan – When most people think of Soldiers they think men with guns rushing headlong into danger, while rarely giving thought to those behind the scenes who keep the weapons firing and the vehicles rolling.
 
One group of Soldiers at Forward Operating Base Salerno work hard behind the scenes each day to ensure that their counterparts on the front lines not only have the equipment they need, but that it is ready to keep them in the fight.
The Soldiers are from Task Force Red Knight's maintenance platoon, Company G, 626th Brigade Support Battalion, 3rd Brigade Combat Team, 101st Airborne Division.
«Read the rest of this article»

As a follow up to the presentation of the Clarksville SMART GROWTH Plan 2030 presentation that took place on July 23rd, the first phase of the plan's website went live on July 30th. The website (www.clarksvillesmartgrowth.com) serves as the Plan Report and is accessible to anyone with an Internet connection.
SMART GROWTH Plan 2030 is subtitled "a Blueprint for Progress & Quality … as we grow to 250,000 residents." Combining the work of a multi-disciplinary planning team plus the input of 200 citizen volunteers, the plan presents a vision for the city of Clarksville, including artistic renderings, potential projects, economic considerations and implementation steps to achieve major priorities. «Read the rest of this article»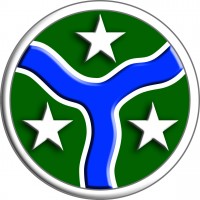 Nashville, TN — Units of the Tennessee Army National Guard's 278th Armored Cavalry Regiment continue to arrive back in Tennessee each week.
 
About 265 Guardsmen returned Monday and Thursday of this week, with another 375 set to roll in by bus to the Guard's Volunteer Training Site in Smyrna Sunday and Monday, August 1st and 2nd.
Units from Dunlap and Cookeville, with 130 and 60 soldiers respectively, are due to reach Smyrna at 1:30pm Sunday.
Lebanon, with 140 Guardsmen, and Winchester, with 45, are to arrive at 7:30am Monday. «Read the rest of this article»


New Orleans, LA – For the third consecutive year, Austin Peay State University women's track and field graduate Carrie Burggraf has been named to the U.S. Track & Field and Cross Country Coaches Association (USTFCCCA) All-Academic Track and Field team.
Burgraff completed her four-year career at Austin Peay with a 4.0 grade-point average in political science. She received one of the NCAA's Postgraduate Scholarships and will continue her education at the University of Pittsburgh, where she will focus on international studies with a concentration in human security. «Read the rest of this article»

Buyer Beware!! Little did three woman know that the items they purchased from a book vendor would cost them so much.  A book vendor visited two different daycare centers around town and offered a variety of items for purchase. 
But, the unscrupulous salesman seemed to have more than book sales in mind. Each of the three victims used checks to purchase items from the salesman.  The checks were written for $8.00, $11.00, and $15.00. By the time the checks cleared the bank, they had been altered to the amounts of $800.00, $1100.00, and $1500.00 respectively.
Anyone with information, call Detective Mike Patterson, 931-648-0656, ext 3005 or the TIPSLINE, 931-645-8477.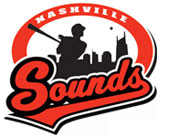 Nashville, TN – Omaha starter Philip Humber pitched a complete game shutout to propel the division-rival Omaha Royals to a 3-0 victory over the Nashville Sounds on Friday evening at historic Greer Stadium.
Humber (5-6) earned his fifth win after allowing only four hits and two walks while striking out seven in nine innings. It was the second time this season a pitcher has tossed a complete game shutout against Nashville, as Tacoma's Steven Shell achieved the feat on May 12th in Nashville.
The loss was Nashville's (5-9) seventh shutout loss of the season and third from the hands of Omaha. Eric Farris and Erick Almonte produced Nashville's only hits, as Humber quieted the rest of the Sounds lineup.
For the third consecutive season, the Sounds and Royals split the season-series, 8-8. Nashville was the last team to win a season series between the rivals, triumphing 9-7 in 2007. «Read the rest of this article»