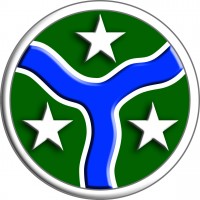 Nashville, TN — Units of the Tennessee Army National Guard's 278th Armored Cavalry Regiment continue to arrive back in Tennessee each week.
 
About 265 Guardsmen returned Monday and Thursday of this week, with another 375 set to roll in by bus to the Guard's Volunteer Training Site in Smyrna Sunday and Monday, August 1st and 2nd.
Units from Dunlap and Cookeville, with 130 and 60 soldiers respectively, are due to reach Smyrna at 1:30pm Sunday.
Lebanon, with 140 Guardsmen, and Winchester, with 45, are to arrive at 7:30am Monday.
The soldiers are currently undergoing out-processing at Camp Shelby, MS. They will complete out-processing in Smyrna, and then be transported by bus to their respective armories two to three hours after their arrival in Smyrna.
National Guard officials emphasize that all times are subject to change and that in recent weeks, many returning units have arrived up to an hour earlier than expected.
The Knoxville-based Armored Cavalry Regiment of approximately 3,400 mobilized in December of 2009 and is coming home from Iraq six months earlier than expected.
The public is invited to be at the Smyrna training site to welcome the Guardsmen home.