Topic: Winchester TN
Our 127th meeting.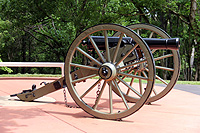 Clarksville, TN – The next meeting of the Clarksville (TN) Civil War Roundtable will be on Wednesday, November 19th, 2014 at the Bone & Joint Center, 980 Professional Park Drive, right across the street from Gateway Medical Center.
This is just off Dunlop Lane and Holiday Drive and only a few minutes east of Governor's Square mall. The meeting begins at 7:00 pm and is always open to the public.
Topic: "Fort Donelson: One Soldier's Story"
«Read the rest of this article»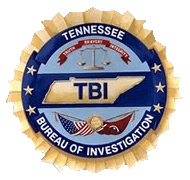 Chattanooga, TN – Special Agents from the Tennessee Bureau of Investigation have obtained indictments for a Winchester man accused of kidnapping and murdering a Morrison woman.
At the request of 12th District Attorney General J. Michael Taylor, TBI Special Agents began investigating Robert Troy Whipple on April 27th. Early that morning in Decherd, a Tennessee Highway Patrol trooper attempted to initiate a traffic stop of Whipple's vehicle.
«Read the rest of this article»
Austin Peay State University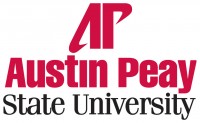 Clarksville, TN – Individuals interested in finishing their college degrees by enrolling at Austin Peay State University's campus in Dickson County will now have a friendly face to help guide them through the process – new extended campus coordinator Audrey Welch.
Welch is now working at the Dickson Renaissance Center campus (which houses both APSU and Nashville State Community College programs) helping students interested in completing a Bachelor of Business Administration (B.B.A.). «Read the rest of this article»
Private First Class Glenn Schoenmann's body will return after 62 years
Nashville, TN – Tennessee Governor Bill Haslam and Department of Veterans Affairs Commissioner Many-Bears Grinder solemnly announce the body of Private First Class Glenn Schoenmann will finally be laid to rest after 62 years.
Schoenmann was assigned to Company M, 3rd Battalion, 31st Infantry Regiment, 7th Infantry Division in the United States Army when he was involved in the infamous Battle of Chosin Reservoir in North Korea on November 28th, 1950.
«Read the rest of this article»
$17.9 Million Provides for Infrastructure and Other Improvements
Clarksville Outlaw Field to receive $2,450,000 in Grants

Nashville, TN – The Tennessee Department of Transportation (TDOT) announced today that federal and state aeronautics grants totaling $17,968,888 have been approved for 14 Tennessee airports.
The grants are made available through the Tennessee Department of Transportation's Aeronautics Division. The Division administers federal and state funding to assist in the location, design, construction and maintenance of Tennessee's diverse public aviation system. «Read the rest of this article»
Tennessee Valley Authority
Knoxville, TN – Despite recent rainfall, several reservoirs managed by the Tennessee Valley Authority are experiencing lower water levels due to below normal rain and runoff this spring and may not reach targeted summer recreation levels by June 1st.
TVA is working to provide the highest possible water levels to support popular recreation activities including boating, fishing and swimming all across the Tennessee Valley. «Read the rest of this article»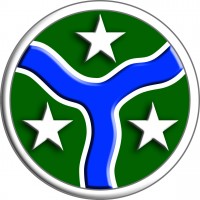 Nashville, TN — Units of the Tennessee Army National Guard's 278th Armored Cavalry Regiment continue to arrive back in Tennessee each week.
 
About 265 Guardsmen returned Monday and Thursday of this week, with another 375 set to roll in by bus to the Guard's Volunteer Training Site in Smyrna Sunday and Monday, August 1st and 2nd.
Units from Dunlap and Cookeville, with 130 and 60 soldiers respectively, are due to reach Smyrna at 1:30pm Sunday.
Lebanon, with 140 Guardsmen, and Winchester, with 45, are to arrive at 7:30am Monday. «Read the rest of this article»