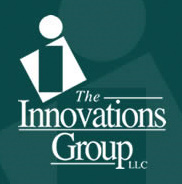 The opening of the new location of the University of Phoenix in North Clarksville on Thursday introduced us to a company that is sure to become a significant player in the developer community in Clarksville, TN.
The Innovations Group is based out of Franklin, TN, but their Founder and current President/CEO Eric Powers was born and raised in Clarksville. Powers graduated from Clarksville High School before moving on to study Architecture at the University of Tennessee, Knoxville where he graduated with honors.
In 1984 he went to work for the Brentwood firm Edwards + Hotchkiss Architects as a Project Architect. In this position he worked on Projects for many companies including Chick-Fil-A, O'Charley's, Logan's Steakhouse. Other projects included an aviation terminal, multiple retail mall units, residential projects, office buildings, and retail shopping centers.
Powers then took a position as the Corporate Architect for the O'Charley's Inc. in 1994. Here he gained additional experience guiding various projects from the initial site selection all the way through the final codes approval.
These experiences allowed him to found the Innovations Group in 1998. Powers together with Steven B. Akers, and William C. Alexander has successfully completed hundreds of building and construction projects for a myriad of happy clients.
Powers is a member of the Brentwood Chamber of Commerce, member of the Cool Springs Chamber of Commerce, member of the Franklin Business Development Group, Board Chair of Nashville State Community College '07-'09, member of Clarksville Chamber of Commerce, AIA, NCARB, Member First Baptist Church Franklin, TN., Eagle Scouts of America; President of Radcliffe Home Owners Association, National Federation of  Independent Business (NFIB). He has Architectural Certifications in 19 States.
The company can assist your business with architectural design services, property acquisition, development services, property management, and lining up the funding needed to make it all come together. The Innovations Group finds creative solutions for the unique challenges of each development within the constraints of design, budget, and schedules. They focus on the client's need for a "turn-key" approach to projects. They see this kind of creative approach as being the cornerstone of their success.
The Innovations Group currently has plans for two major developments in Clarksville, Chesapeake Commons and Spring Creek Village.
Chesapeake Commons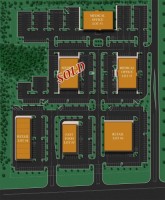 The flagship of Chesapeake Commons development is the $4,000,000 Chesapeake Center is where the University of Phoenix and Clarksville Ophthalmology are located. The Innovations Group partnered with Dr. Patrick Fitch and Dr. Richard Gannaway of Clarksville Ophthalmology on its construction forming PGFII LLC to manage the building.
The University of Phoenix is located on the first floor of the Chesapeake Center building, with Clarksville Ophthalmology's practice located on the top floor, and a top notch surgical center located on the second floor. There is still a small area (roughly 5,000 sq ft) available for lease on the second floor.
The Chesapeake Center is the first of the six buildings planned for the Chesapeake Commons development. Current plans are for two more 3 story medical office buildings, a strip mall, fast food restaurant, and a retail building.
Spring Creek Village
Spring Creek Village is the second major development and will be located adjacent to the Hemlock Semiconductor site. When completed this location will be one of the largest non-mall shopping facilities in Clarksville. A total of 81 acres are available for development on this property broken into 19 lots ranging from 1 to 28 acres. The plans include Retail, Banking, Fast Food, Light Industrial, and Residential facilities.
"We like Clarksville a lot! However we can't just make things happen simply because we want it to, you have to have a good market, and Clarksville is a very good market indeed." said Eric Powers, "If you are looking to grow your business, we would love to help you take advantage of all that Clarksville has to offer, just give us a call!"
For more information on the Innovations Group check out their web site, or give them a call at (615) 778-8828.