A penalty kick by freshman Tatiana Ariza was the difference-maker in Austin Peay State University's 1-0 win against Western Illinois at the Lady Govs Invitational, Friday.
Austin Peay moves to 3-0, improving the program's best-ever start. Western Illinois, meanwhile, falls to 0-1-1 .
Tatiana Ariza's penalty kick came after freshman Emily Kink earned a foul inside the box on an attempt to beat a Western Illinois defender off the dribble. Ariza made the kick in the 43rd minute to give Austin Peay a 1-0 lead at the half that would stand.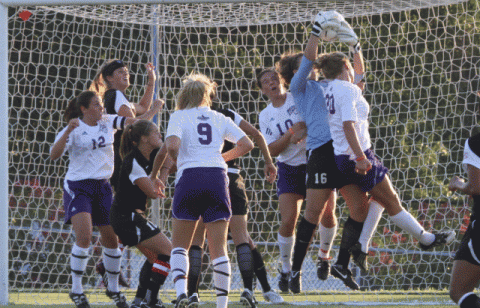 Credit a rock-solid defense for the team's third consecutive shut out to open the season. After allowing only six shots in the first two games, Austin Peay posted another strong defensive effort against the Leathernecks. With sophomore Laurena Robinson filling in for the injured Jazzmine Chandler, along with senior Hannah Jones and freshman Corey Osborn anchoring the back line, Western Illinois managed eight shots with four on goal.
Austin Peay out-shot Western Illinois 14-8, including a 7-4 shots-on-goal advantage. Tatiana Ariza led the Lady Govs with three shots, all on goal, while senior Monique Wong added two shots, both on goal.
Senior goalkeeper Carley Newman was untested in the first half, facing only one shot and nothing on goal. Freshman keeper Haylee Shoaff played the second half and made four saves.
Austin Peay returns to action with a 2:00pm, Sunday, game against Chattanooga to wrap up the Lady Govs Invitational.