Written by U.S. Army Spc. Luther L. Boothe Jr.
Task Force Currahee, 4th Brigade Combat Team, 101st Airborne Division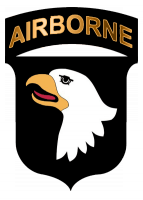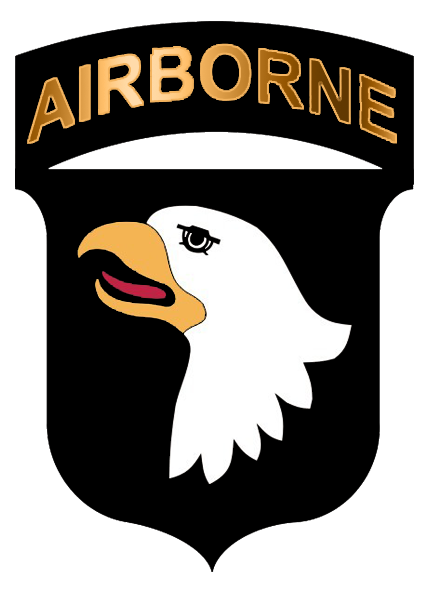 Paktika Province, Afghanistan – The 4th Brigade Combat Team, 101st Airborne Division, uncased its brigade colors and officially assumed control of Paktika province from the 3rd BCT, 101st Airborne Division, during a ceremony held September 9th.
The Currahees expressed gratitude toward their Rakkasan brothers for their efforts in the province and for the help to make the transition a smooth one.
"Your help … was second to none," said U.S. Army Col. Sean M. Jenkins, the 4th BCT commander, of the 3rd BCT's efforts while at Paktika. "TF Currahee will build on your successes and the lessons you and our Afghan partners have provided us. Together, we will continue down this road of progress."
As part of the U.S. Army's campaign continuity plan, 4th BCT is returning to the same area of operations that they served during the 2008 and 2009 Operation Enduring Freedom campaign.
Having been here before is a huge benefit for the Currahees, said U.S. Army Lt. Col. Darrin Ricketts, the 4th BCT deputy commander. Though the battlefield is ever-changing, understanding the culture, the terrain and the enemy makes it easier to start making progress quickly.
Relationships with the people of Afghanistan are key, said Ricketts. Having been here before it allows us to continue to build upon already established partnerships.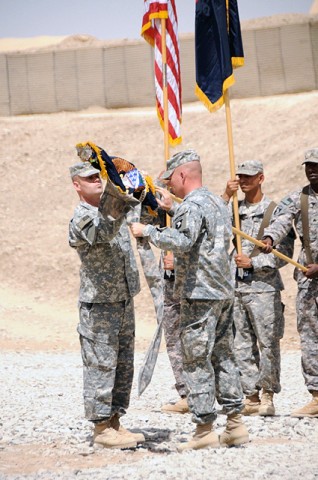 The Currahees emphasized the goal of this deployment is to work together with the people of Afghanistan to continue to build the foundations that enable the country to serve its people and to be prosperous.
"The members of TF Currahee are committed to providing assistance and support to the Islamic Republic of Afghanistan, and its people," said Jenkins. "Together, shana-ba-shana [shoulder-to-shoulder], we will work to build a country that is stable, peaceful and respects the rights of all citizens."
Referencing their rich history, the Currahees are optimistic that the challenge before them is accomplishable.
This task, like so many others, carried out by this historic regiment will be difficult, said Jenkins. Like the Currahees serving before during World War II, Vietnam and just two years ago in this very province, the Currahees will prevail.
"It is now, it is here, that we begin and add the next chapter in the regiment's lineage," said Jenkins. "And now, our challenge will be to bring all of what we have, all of what we are, to the people of Afghanistan.
"At the end, like those before, we will leave that, which we have undertaken in a better state than when we started."