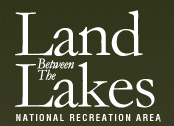 Golden Pond, KY – Land Between The Lakes (LBL) National Recreation Area is celebrating Wolf Week the entire week of October 10th-16th.  Join us at the Woodlands Nature Station (NS) to learn more about these intelligent, awe-inspiring, and rare animals. Fun, educational programs will be featured throughout the week for wolf enthusiasts of all ages. 
The NS participates in the Red Wolf Recovery Program, a captive breeding program for the endangered red wolf. "Red wolves were once declared officially extinct in the wild. Thanks to recovery efforts, they have been reintroduced into a wildlife refuge in North Carolina. Yet, red wolves are still designated as a critically endangered species. Wolf Week is an opportunity to learn about how LBL is helping in the recovery of these amazing creatures," said Carrie Szwed, Public Programs Coordinator at the NS.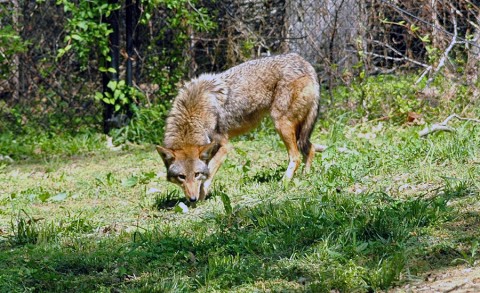 Visitors to the NS will have an opportunity to view captive red wolves during special programs designed for Wolf Week and learn more about this rare animal and its comeback from the brink of extinction.
Wolf Week is also a time to dispel some of the common myths people have about wolves. "We will discuss myths including wolves being portrayed as wicked characters in fairy tales such as Little Red Riding Hood," added Szwed. "People often think predators are undesirable because they kill other animals, but they are an integral part of wild ecosystems." 
       
All Wolf Week programs are free with Nature Station admission.
Programs throughout the week will include:
Howl Your Head Off! – Sun, Oct 10th @ 3:30pm               
"Wolves on the Prowl" Game – Mon, Oct 11th @ 1:30pm               
Back From the Brink – Tue, Oct 12th @ 1:30pm               
A Southern Wonder:  Red Wolves – Wed, Oct 13th @ 3:30pm               
Wolves of the World – Thu, Oct 14th @ 1:30pm               
Who's Afraid of the Big Bad Wolf? – Fri, Oct 15th @ 3:30pm               
Howlin' Fun Canine Crafts – Sat, Oct 16th @ 1:00pm-4:00pm               
About Land Between The Lakes
Land Between The Lakes is managed by the Forest Service, U.S. Department of Agriculture, in partnership with "Friends of LBL," to provide public lands outdoor recreation and environmental education.  We encourage visitors to review our website at www.lbl.org each season, and throughout the season, for our Calendar of Events, updates on programs and policies, safety information, and temporary trail and road closures.  Additional LBL and "Friends of LBL" information is also available on our website or by calling 1-800-LBL-7077 or 270-924-2000.