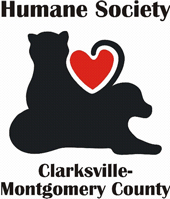 You've seen the ads for shelter animals and you've heard the song lyrics, "In the arms of the angels….." You know that owning a cat or dog can give you a special pleasure that you can derive no where else. Now you need to know how to do it.
Remember: There are an estimated 7.5 MILLION animals in shelters waiting to find loving homes? Of these, more than half will be euthanized. That terrible statistic is enough to make you want to race to get your animal this instant.
Stop! Learn what is involved and how you need to proceed.
The Humane Society of Clarksville-Montgomery County does not have a physical location. All pets are sent to foster homes to wait for adoption. That means that you can't go to a shelter as such and fall in love without hesitation. You need to think through your adoption and be certain the pet is right for you and that you are right for the pet.
You can see adoptable pets on Petfinder.com and you won't be able to help falling in love with that special cat or dog. The number of breeds is diverse; if you don't see the animal you seek today, just check tomorrow and it may be there. The description of the animal includes its special needs and you need to pay very close attention to these in order to decide if this is the animal for you.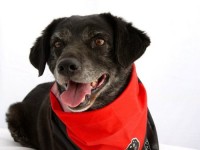 Don't overlook large dogs and ones past the puppy stage. Many of these lovable animals are already house trained and are past the chewing stage that all puppies have to grow out of. Just read about their lovable qualities and give them a chance.
The Humane Society requires that you fill out an application as a prerequisite to adoption.
Fees are involved in any adoption. Those include vet check, vaccinations, rabies, deworming and a heartworm test for dogs; for cats, a feline leukemia/AIDS test for cats; and spaying or neutering unless otherwise indicated in the pet's description. If a pet is too young to be spayed/neutered at the time of adoption, state law requires a bond be levied. This bond is $50 and is 100% refundable upon proof that your new pet has been spayed/neutered no later than six (6) months of age.
Spaying or neutering is mandatory for all animals adopted at the Humane Society; this is closely monitored.
When you adopt a pet, you will be responsible for food for a lifetime in addition to health care, preventive inoculations, and, in some cases, licensing fees. You need to be willing to committing yourself to these costs, no matter what else is going on in your life.
The Humane Society takes care to see that the needs of the pet are met in the home in which it is to be placed. An application is reviewed by the adoption coordinator and then you may be called on the phone or you may receive an e-mail requesting more information, if necessary. You must have references from friends and also a veterinarian; these people will likely be called also.
After the adoption coordinator approves your application, you may be allowed to visit your possible adoptee at the home of the foster caretaker.
A volunteer from the Humane Society will also visit you in your home at a mutually convenient time to meet your family and see where your new pet will spend the rest of his life.
Every effort is made to complete the adoption process within 48 hours but this time varies depending on workload of the volunteers, speed of making contact with references, etc.
The volunteers at the Humane Society are a special breed of people and deserve not only support from the community but hero status for giving of their time to help defenseless animals.
Every pet owner receives unconditional love that is matchless. Your dog or cat doesn't ask you to have your hair combed or your teeth brushed or your clothes ironed perfectly in order for you to see adoration in his eyes. As long as you are kind to your pet, he will be your guardian, your friend, your solace when you feel ill or sad. Research has shown that those who own a pet live happier, healthier lives.
Check out Petfinder.com and find the keys to happiness; some animal is depending on you and you alone to save his life.