Program to Provide Improved Access to Tennessee Rivers and Streams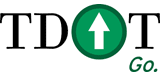 Nashville, TN – The Tennessee Department of Transportation and the Tennessee Wildlife Resource Agency are excited to announce the launch of a new program designed to improve access to Tennessee's waterways. The Park and Float Program will increase recreational opportunities across the state by providing parking areas and access points at rivers and streams along the state's roadways. 

Under the Park and Float initiative, TDOT and TWRA established a list of candidate streams and rivers for the program. Some of the locations have been created at existing bridges, while others will be created when a TDOT bridge project is initiated on a stream or river on the Park and Float candidate waters list. Many of the newly created access areas will require minimal construction because bridge projects often have haul roads that will simply be left in place.
"The Park and Float Program is intended to address safety concerns at many rivers and streams," said TDOT Commissioner Gerald Nicely. "By creating these access points, we can reduce illegal parking on state highways and trespassing on private property to gain entry."
Park and Float areas will give paddlers and anglers the ability to carry small boats, canoes, kayaks, or rafts safely to the water. Park and Float areas will benefit approximately 200,000 anglers who fish Tennessee waters, as well as help recruit new anglers. Canoeing and kayaking are also one of the fastest growing segments of recreational boating in Tennessee and the new program will provide these boaters increased and safer entry to rivers and streams.
Don King, Chief of TWRA's Information and Education Division, added, "TDOT's network of bridges will allow us to provide a large number of easily identifiable and convenient access points and greatly increase the floating and fishing opportunities on Tennessee's outstanding system of rivers and streams."
Park and Float locations are currently available in several areas of the state, including State Route 1 over the East Fork Stones River near Woodbury in Cannon County; State Route 249 over the Harpeth River near Pegram in Cheatham County; State Route 20 over the Buffalo River near Linden in Perry County; and State Route 30 over the Sequatchie River near Pikeville in Bledsoe County.  A new Park and Float area is near completion at the site of the new State Route 9 Bridge over the French Broad River in Cocke County.  Seven other Park and Float sites are currently under development.
For more information on the Park and Float program contact program coordinator Dennis Crumby at 615-253-2465 or Dennis.Crumby@tn.gov.