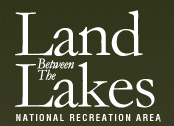 Golden Pond, KY – Land Between The Lakes (LBL) National Recreation Area will open certain areas typically marked as "No Hunting" zones for archery deer hunting December 1st through January 17th.  Hunters are encouraged to harvest deer without antlers in these areas to reduce deer populations.
Areas open to archery hunting include Piney Campground and Brandon Spring Group Center.  Archery hunting will also be permitted in the South Nature Watch Demonstration Area across The Trace from South Welcome Station, in the eastern portion of Hunt Area 16. Hillman Ferry Campground will be open for archery hunting during the above dates. During that time, they will be closed December 10th-12th, for a special event.
Energy Lake Campground will remain open for camping this winter. No hunting will be permitted at the campground.  Hunting is not allowed within 150 yards of developed facilities. Maintenance staff will continue working throughout the winter in facilities; please be cautious when hunting in these areas.
Hillman Ferry and Piney Campgrounds will close for the season on November 30th. Camping will be available at Energy Lake Campground, Wranglers Campground, at Self-Service Camping Areas (formerly Lake Access Areas), and in the backcountry with the purchase of a Backcountry Camping Permit.
All LBL deer hunters age 16 and older are required to purchase an LBL Hunter Use Permit. Hunters must possess a hunting license and big game tag appropriate for the state portion of LBL on which they hunt.
About Land Between The Lakes
Land Between The Lakes is managed by the Forest Service, U.S. Department of Agriculture, in partnership with "Friends of LBL," to provide public lands outdoor recreation and environmental education. We encourage visitors to review our website at www.lbl.org each season, and throughout the season, for our maps, hunting regulations, Calendar of Events, updates on programs and policies, safety information, and temporary trail and road closures. Additional LBL and "Friends of LBL" information is also available on our website or by calling 1-800-LBL-7077 or 270-924-2000.