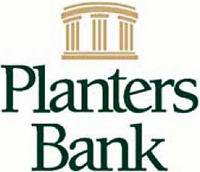 Clarksville, TN – The Planters Bank Nissan Cube made its debut at the 2010 Rivers & Spires festival in April. Now, after eight months, dozens of appearances, thousands of entries, and 12 finalists, one lucky winner will claim the car.
Planters Bank will host a giveaway event on Saturday, December 4th at 3:00pm at its 325 Commerce Street location. The public is invited to attend.
Throughout the year, finalists were selected from events such as Rivers & Spires, Downtown Market, and Hopkinsville's Salute to Fort Campbell Week. Other finalists were drawn from online entries and new account openings at the bank's eight branches. Finally, two were randomly drawn from all entries last week by a representative of Mathews Nissan.
"This has been a very fun and different type of initiative for us," says Planters CEO Elizabeth McCoy. "Some of our finalists are simply ecstatic about the possibility of winning this car, which has been so nice to see."
The 12 finalists are: Angelic Gross, Clarksville; Rise Herndon, Hopkinsville; David Fain, Clarksville; Renee Hampton, Clarksville; Candy Peters, Hopkinsville; Penny Goddard, Clarksville; Brittany Croft, McEwen; Michael Barbee, Herndon; Eric Huneycutt, Clarksville; Darryl Cunningham, Hopkinsville; Melody Shipley, Clarksville; and Pat Martin, Clarksville.
Headquartered in Hopkinsville, Planters Bank maintains three offices in Hopkinsville and five in Clarksville.