Clarksville, TN – The weekly Clarksville Parks and Recreation Department Recreation Report provides Clarksvillians with a glimpse at the activities and events that are available from the Parks and Recreation Department for them to enjoy together as a family.
This weeks highlights include:
Holiday Hours at Community Centers
Pool Pass Gift Cards
Quick Silver Social
Christmas on the Cumberland
Learn to hula
Clarksville Greenway
R&B Step/Dance Classes
Indoor Soccer program
Movies in the Park 2011
??????Holiday Hours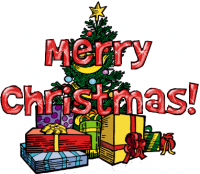 The Clarksville Parks & Recreation Department's three Community Centers will be operating on holiday schedule hours beginning December 17 through January 4. Holiday Center hours are as follows:
* Monday-Friday, 10 am – 7 pm
* Saturdays will remain normal hours
Pool Pass Gift Cards Make the Perfect Gift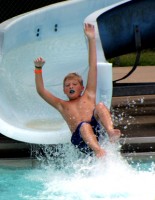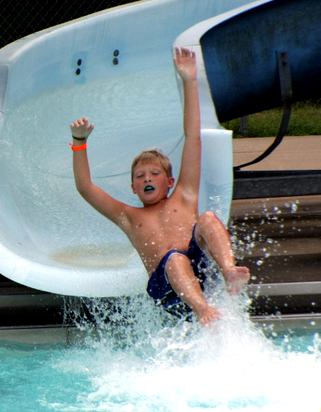 With the holidays approaching and the opening of the Indoor Aquatic Center at New Providence nearing, be sure to stuff your stockings this season with a pool pass gift card. Gift cards are on sale now at the Parks and Recreation Main Office located at 102 Public Square. Gift cards can be purchased in the following amounts, $25, $50, $100 and can be redeemed for lessons, memberships, or merchandise at the Indoor Aquatic Center. For more information, please call 931-645-7476.
Silver Socials
Everyone ages 50 and up, come out to the Kleeman Community Center every 3rd Saturday of the month beginning January 15th from 5-7 p.m. Enjoy music, games and refreshments for only $2!
Christmas on the Cumberland
Come enjoy the popular Christmas on the Cumberland walk-through event now through January 2. Event hours are 5-10 p.m., Sunday through Thursday and 5-11 p.m. on Fridays and Saturdays. Children of all ages are sure to love Christmas on the Cumberland. For more information, visit www.cityofclarksville.com.
Learn to Hula at the Crow
Adults and children can learn the unique traditional art of hula dancing for FREE! Classes meet Wednesdays and Thursdays from 5-8pm at the Crow Community Center located at 211 Richview Road
New Addition at the Clarksville Greenway

The Clarksville Greenway, located at 1101, recently unveiled a new addition- a pedestrian bridge that features a 600' panoramic view of nature as well as about a mile and a fourth of additional trail. The bridge was dedicated as Raymond C. Hand Pass, in honor of the family's donation which allowed for the extension.
Since its opening in September of 2009, the Clarksville Greenway continues to grow and attract Clarksville residents from all over the city for walking, biking, running, bird watching and more. Make a trip to the Clarksville Greenway today!
R&B Step/Dance Classes
Step/dance your way to healthy! Learn basic steps, turns and various techniques of dance routines while engaging in an invigorating cardio workout. This class is offered Saturdays from 1-2 p.m. at the Burt Cobb Community Center located at 1011 Franklin Street. The cost is $2 per class and a Community Center I.D. card is required.
Indoor Soccer program to be offered soon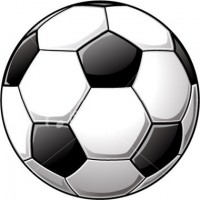 Beginning January 15, the Crow Community Center, located at 211 Richview Road, will offer its eight week indoor soccer program to kids ages 4-12. Cost is $20 per child. Register today! For more information, please call 931-645-7476.
Movies in the Park 2011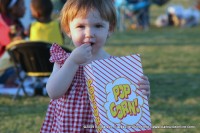 Want to have a say on what you see at Movies in the Park next summer? Please email your movie suggestions to our Special Events Coordinator at or add your suggestion to the Facebook page by searching Clarksville Movies in the Park. The only restrictions are that they cannot be Disney and must be on DVD by May 2010.