APSU Women's Basketball

Pittsburgh, PA – For 20 minutes, Austin Peay State University women's basketball team made a defensive stand, but it was 20 minutes too late as it lost 62-50 to Duquesne in non-conference action, Thursday night, at the A.J. Palumbo Center.
Austin Peay (4-11) again fell into a huge hole in the first half as Duquesne (11-2) used a 14-6 run to jump out to a 20-10 lead less than nine minutes into the contest. The Dukes slowly expanded their lead to 17 points, 29-12, over the next seven minutes.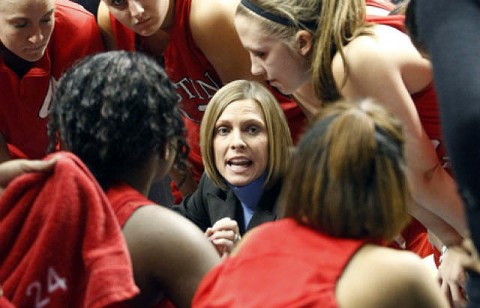 Austin Peay would keep it from growing larger as junior Whitney Hanley made her only field goal of the first half – a three-point field goal with 2:15 remaining. A layup by Meghan Bussabarger countered a pair of Duquesne free-throws to keep the lead at 14. However, the Dukes closed an 8-2 half-ending run with a steal and a layup as the halftime horn sounded to take a 41-21 lead.
The Lady Govs struggle offensively in the opening half, making just 28.6 percent (8-of-28) of its field goals. But the defense struggled mightily as well as Duquesne made 53.3 percent (16-of-30) of its field goals.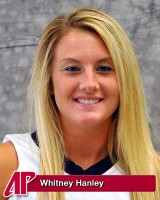 The second half was a completely different story as Austin Peay's defense took Duquesne out of its offense, surrendering just 19 shot attempts in the half. The Lady Govs also hit the boards where they posted a 24-14 edge, including 14 offensive rebounds.
The Lady Govs would cut the lead to 13 points, 43-30, with a 9-2 run over the opening six minutes sparked by eight points from junior guard Whitney Hanley who made two free throws and sank two field goals, including a three-pointer.
Duquense would rally to push the lead back to 17 points but would watch Austin Peay cut the lead back to 13 again, 51-38, with 6:25 remaining with four straight points. The Lady Govs would continue to push and ultimately cut the lead to 10 points, 58-48, with another four-point burst.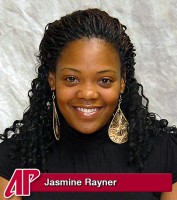 But that was as close as APSU would get as Duquesne scored the game's next four points to secure the victory.
Hanley finished with a game-high 16 points and led the team with four assists. Junior Jasmine Rayner added eight points and 15 rebounds, including 11 second-half rebounds.
Kelly Britcher led Duquesne with 16 points off the bench. Freshman Wumi Agunbiade added 12 points and Samantha Pollino chipped in 15 points.
Austin Peay continues its six-game road trip with a 2:00pm, Sunday contest at UAB.