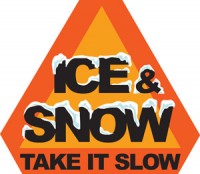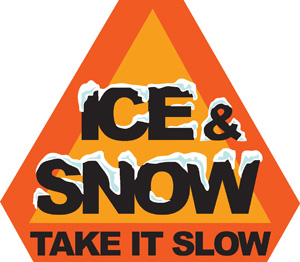 Clarksville, TN – Winter continues its assault on Clarksville-Montgomery County with another round of snowy weather. A fresh snowfall blanked the city creating treacherous driving conditions causing vehicles to skid out of control creating a slew of accidents and tying up area Police and EMS workers. Motorists are advised to get home as safely as possible, and stay there until the road conditions improve. School and business closings are already pouring in. Keep checking in to stay up to date on the latest developments.
To publicize your closing or delay, call 931-920-0043 or email .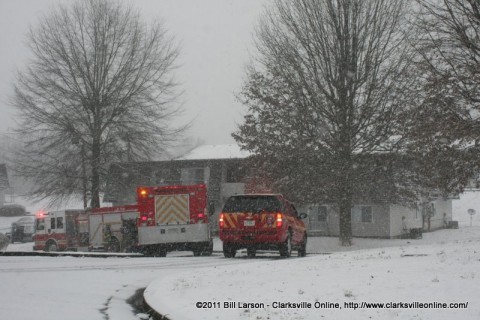 City of Clarksville
City Chief of Staff Charlie Koon notified department heads that they may use their discretion to allow employees to leave early because of the snowy weather.
Parks and Recreation office and the city's Community Centers will close at 4:00pm.
The following offices at City Hall have closed.  Human Resources, Finance, Revenue and Courts, and the Office of Housing and Community Development.
Montgomery County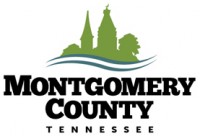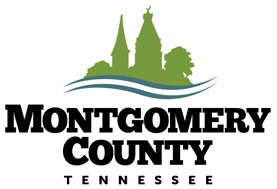 Montgomery County Offices will be open normal business hours today. Employees must use their discretion and keep supervisors informed of any problems. Be safe!
Circuit Court
The Circuit Court Clerk's Office will open to the public at 9:00am this morning due to the hazardous road conditions. Employees are authorized to report at that time. Please use extreme caution in traveling.
Clarksville-Montgomery County School System


Clarksville Montgomery County Schools will be closed Friday, January 21st due to the weather system moving through the area. The students will have to make up for the snow day on Presidents Day.
Fort Campbell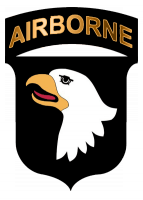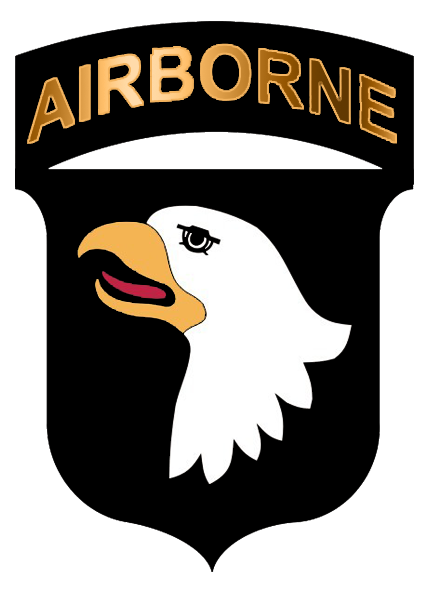 Fort Campbell Schools and Fort Campbell are closed Friday, January 21st.
Mission and weather essential personnel should report as directed.
Blanchfield operations reduced, Friday, January 21st
Blanchfield Army Community Hospital will offer reduced operations Friday, January 21st due to hazardous road conditions. The Emergency Center and Urgent Care Center will be open for patients who need medical care. If you have a scheduled primary care or specialty appointment Friday, Jan….
APSU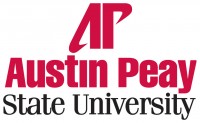 Due to inclement weather conditions, APSU will be closed Friday, January 21st. This includes Austin Peay at Fort Campbell and classes in Dickson.
Clarksville-Montgomery County Public Library
The library will be opening at noon Friday, January 21st, due to icy roads.
Roxy Regional Theatre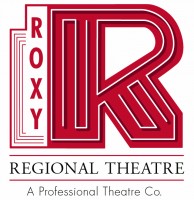 Due to the impending bad weather, tonight's (Thursday, January 20th) 7:00pm performance of the The Vagina Monologues has been canceled. If you already had tickets, please contact the box office at 931-645-7699 for information about exchanges/refunds.
We regret this cancellation, but the safety of our patrons is our priority.
YMCA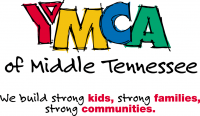 The Clarksville YMCA will open 2 hours late at 7:00am on Friday, Group Fitness Classes and all Child care areas will operate depending on staff availability. Please check updates on Facebook (Clarksville Area YMCA) or call the YMCA for more details. 931-647-2376
Other Area Closings
Ajax Turner Senior Citizen Center
Bethel University
Clarksville Academy
Clarksville Christian School
Montgomery County 4-H – NO COUNTY SPEECH CONTEST tonight due to weather conditions.This event has been rescheduled for February 10st, 2011 same time and location.
Delayed Openings
Clarksville 1st Nazarene Child Daycare Center – Opening 2 hours late
Miller-Motte Tech. College – Opening 2 hours late
Photo Gallery
911 Log
The 911 log entries directly relating to the snowfall.
1/20/11 124108 Gate3 Wreck With Injuries 224B
1/20/11 124108 Gate3 Wreck With Injuries 250A
1/20/11 124108 Gate3 Wreck With Injuries 287A
1/20/11 124108 Gate3 1046 EMS RESPONSE M21
1/20/11 124108 Gate3 1046 EMS RESPONSE M26
1/20/11 124609 MADISON ST Hit And Run No Injuries 392D
1/20/11 124612 HIGHWAY 76 Wreck Property Damage 391A
1/20/11 125603 ARBOR ST Traffic Problem 293A
1/20/11 130048 GLENWOOD DR Wreck Property Damage 109A
1/20/11 130048 GLENWOOD DR Wreck Property Damage 239C
1/20/11 130048 GLENWOOD DR Wreck Property Damage 290A
1/20/11 131803 HIGHWAY 41A BYP Wreck With Injuries SO73
1/20/11 131803 HIGHWAY 41A BYP Wreck With Injuries 251A
1/20/11 131803 HIGHWAY 41A BYP Wreck With Injuries 290A
1/20/11 131803 HIGHWAY 41A BYP Wreck With Injuries 392D
1/20/11 131803 HIGHWAY 41A BYP 1046 EMS RESPONSE M20
1/20/11 131803 HIGHWAY 41A BYP 1046 EMS RESPONSE M202
1/20/11 134804 HIGHWAY 41A Reckless Driving SO72
1/20/11 135051 DOVER RD Traffic Stop SO60
1/20/11 135355 MEMORIAL DR Motorist Assist 391A
1/20/11 141109 WILMA RUDOLPH BLVD Motorist Assist 293A
1/20/11 151143 TABBY DR Wreck Property Damage 331B
1/20/11 151456 3RD ST Misc. Out at a location 239C
1/20/11 153425 DOTSONVILLE RD Wreck Property Damage SO58
1/20/11 153425 DOTSONVILLE RD Wreck Property Damage SO71
1/20/11 153619 NEEDMORE RD Wreck With Injuries 391A
1/20/11 153755 WARFIELD BLVD Wreck Property Damage 251A
1/20/11 153755 WARFIELD BLVD Wreck Property Damage 290A
1/20/11 154900 FORT CAMPBELL BLVD Officer Assistance 255B
1/20/11 154900 FORT CAMPBELL BLVD Officer Assistance 342B
1/20/11 155123 PORTERS BLUFF RD Wreck Property Damage 221A
1/20/11 155444 DOVER RD Wreck With Injuries SO40
1/20/11 155444 DOVER RD 1046 EMS RESPONSE M24
1/20/11 155643 OLD RUSSELLVILLE PKE Hit And Run No Injuries 290A
1/20/11 155716 TOBACCO RD Wreck With Injuries 224B
1/20/11 155716 TOBACCO RD Wreck With Injuries 250A
1/20/11 155716 TOBACCO RD Wreck With Injuries 293A
1/20/11 155716 TOBACCO RD Wreck With Injuries 331B
1/20/11 155716 TOBACCO RD 1046 EMS RESPONSE M202
1/20/11 155716 TOBACCO RD 1046 EMS RESPONSE M29
1/20/11 160006 DOVER RD 1046 EMS RESPONSE M22
1/20/11 160029 PARADISE HILL RD Wreck Property Damage 156A
1/20/11 160029 PARADISE HILL RD Wreck Property Damage 238D
1/20/11 160029 PARADISE HILL RD Wreck Property Damage 295D
1/20/11 160246 JUDY LYNN DR Wreck Property Damage 246C
1/20/11 160434 TOMMY OLIVER RD Wreck With Injuries K94
1/20/11 160434 TOMMY OLIVER RD 1046 EMS RESPONSE M202
1/20/11 160434 TOMMY OLIVER RD 1046 EMS RESPONSE M25
1/20/11 160719 LYLEWOOD RD Wreck Property Damage SO51
1/20/11 160801 HIGHWAY 13 Wreck Possible With Injuries SO76
1/20/11 160801 HIGHWAY 13 1046 EMS RESPONSE M200
1/20/11 160801 HIGHWAY 13 1046 EMS RESPONSE M23
1/20/11 160840 OAKLAND RD Wreck Property Damage 270D
1/20/11 160841 ROSSVIEW RD Wreck Property Damage 271D
1/20/11 160841 ROSSVIEW RD Wreck Property Damage 323D
1/20/11 161006 DOVER RD 1046 EMS RESPONSE M24
1/20/11 161058 MADISON ST Wreck With Injuries 239C
1/20/11 161058 MADISON ST Wreck With Injuries 282C
1/20/11 161058 MADISON ST Wreck With Injuries 288C
1/20/11 161058 MADISON ST 1046 EMS RESPONSE M201
1/20/11 161058 MADISON ST 1046 EMS RESPONSE M208
1/20/11 161058 MADISON ST 1046 EMS RESPONSE M50
1/20/11 161334 FORT CAMPBELL BLVD Wreck Property Damage 287A
1/20/11 161356 HIGHLAND CIR Wreck Property Damage 295D
1/20/11 161421 PROFESSIONAL PARK DR Wreck Property Damage 392D
1/20/11 161454 HAMPTON STATION RD Wreck Property Damage K94
1/20/11 161454 HAMPTON STATION RD Wreck Property Damage SO73
1/20/11 161502 DOTSONVILLE RD Wreck Property Damage 294C
1/20/11 161828 TRENTON RD Wreck Property Damage 251A
1/20/11 161828 TRENTON RD Wreck Property Damage 319D
1/20/11 162003 WILMA RUDOLPH BLVD Wreck Property Damage 319D
1/20/11 162039 HIGHWAY 41A BYP Wreck Property Damage 295D
1/20/11 162226 FORT CAMPBELL BLVD Wreck Property Damage 342B
1/20/11 162543 HIGHWAY 48 Wreck Property Damage K94
1/20/11 162543 HIGHWAY 48 Wreck Property Damage SO63
1/20/11 162714 DOVER CROSSING RD Wreck Property Damage 331B
1/20/11 162714 DOVER CROSSING RD Wreck Property Damage 802B
1/20/11 162747 SENTINEL DR Wreck Property Damage 117A
1/20/11 162747 SENTINEL DR Wreck Property Damage 238D
1/20/11 162841 CLEARWATER DR 1046 EMS RESPONSE M21
1/20/11 162841 CLEARWATER DR 1046 EMS RESPONSE M22
1/20/11 163015 TRENTON RD Wreck With Injuries 388D
1/20/11 163015 TRENTON RD 1046 EMS RESPONSE M29
1/20/11 163028 TINY TOWN RD Motorist Assist 293A
1/20/11 163028 TINY TOWN RD Motorist Assist 331B
1/20/11 163123 DUNLOP LN Wreck Property Damage 290A
1/20/11 163921 MEMORIAL DR Wreck Property Damage 308C
1/20/11 164003 HIGHWAY 76 Wreck Property Damage 221A
1/20/11 164003 HIGHWAY 76 Wreck Property Damage 238D
1/20/11 164030 HIGHWAY 48 1046 EMS RESPONSE M202
1/20/11 164030 HIGHWAY 48 1046 EMS RESPONSE M25
1/20/11 164421 GATLIN ST Wreck Property Damage 117A
1/20/11 164421 GATLIN ST Wreck Property Damage 292C
1/20/11 164454 TRENTON RD Wreck Property Damage 231D
1/20/11 164454 TRENTON RD Wreck Property Damage 251A
1/20/11 164558 NEEDMORE RD 1046 EMS RESPONSE M21
1/20/11 164558 NEEDMORE RD 1046 EMS RESPONSE M22
1/20/11 164634 ASHLAND CITY RD Wreck With Injuries K94
1/20/11 164634 ASHLAND CITY RD Wreck With Injuries SO40
1/20/11 164634 ASHLAND CITY RD 1046 EMS RESPONSE M30
1/20/11 164634 ASHLAND CITY RD 1046 EMS RESPONSE M60
1/20/11 164645 ALLEN RD Wreck Property Damage 293A
1/20/11 164834 KRAFT ST Traffic Problem 292C
1/20/11 164839 ASHLAND CITY RD Wreck Property Damage 249D
1/20/11 164839 ASHLAND CITY RD Wreck Property Damage 295D
1/20/11 164853 TRENTON RD Wreck Property Damage 231D
1/20/11 165122 KRAFT ST Wreck Property Damage 239C
1/20/11 165122 KRAFT ST Wreck Property Damage 282C
1/20/11 165122 KRAFT ST Wreck Property Damage 288C
1/20/11 165122 KRAFT ST Wreck Property Damage 398C
1/20/11 165305 COLLEGE ST Wreck Property Damage 239C
1/20/11 165305 COLLEGE ST Wreck Property Damage 270D
1/20/11 165305 COLLEGE ST Wreck Property Damage 282C
1/20/11 165305 COLLEGE ST Wreck Property Damage 288C
1/20/11 165513 WILMA RUDOLPH BLVD Wreck Property Damage 319D
1/20/11 165529 UNIVERSITY AV Wreck With Injuries 221A
1/20/11 165529 UNIVERSITY AV Wreck With Injuries 239C
1/20/11 165529 UNIVERSITY AV Wreck With Injuries 242A
1/20/11 165529 UNIVERSITY AV Wreck With Injuries 282C
1/20/11 165529 UNIVERSITY AV Wreck With Injuries 292C
1/20/11 165529 UNIVERSITY AV 1046 EMS RESPONSE M201
1/20/11 165529 UNIVERSITY AV 1046 EMS RESPONSE M28
1/20/11 165529 UNIVERSITY AV 1046 EMS RESPONSE M30
1/20/11 165720 ALLEN RD Motorist Assist 293A
1/20/11 165801 HIGHWAY 48 Hit And Run No Injuries SO63
1/20/11 170028 ALLEN RD Wreck Property Damage 293A
1/20/11 170400 TINY TOWN RD Wreck Property Damage 255B
1/20/11 170400 TINY TOWN RD Wreck Property Damage 331B
1/20/11 170513 INTERSTATE 24 1046 EMS RESPONSE M201
1/20/11 170513 INTERSTATE 24 1046 EMS RESPONSE M29
1/20/11 170528 TIMBERDALE DR Wreck Property Damage 231D
1/20/11 170752 TINY TOWN RD Motorist Assist 331B
1/20/11 171018 HIGHWAY 48 Wreck Property Damage SO63
1/20/11 171032 HAMPTON PL Wreck Property Damage 251A
1/20/11 171057 WARFIELD BLVD Motorist Assist 126D
1/20/11 171206 FORT CAMPBELL BLVD Motorist Assist 372B
1/20/11 171349 MOORE HOLLOW RD Traffic Problem SO51
1/20/11 171544 LYLEWOOD RD Wreck Property Damage SO51
1/20/11 171857 101ST AIRBORNE DIVISION PKWY Wreck Property Damage 251A
1/20/11 172007 WILMA RUDOLPH BLVD Wreck Property Damage 231D
1/20/11 172259 WILMA RUDOLPH BLVD Wreck Property Damage 391A
1/20/11 172320 COLLEGE ST Wreck Property Damage 288C
1/20/11 172519 COLLEGE ST Patient Transport M70
1/20/11 172545 RIVERSIDE DR Traffic Problem 157C
1/20/11 172937 FORT CAMPBELL BLVD Wreck Possible With Injuries 287A
1/20/11 172937 FORT CAMPBELL BLVD Wreck Possible With Injuries 336B
1/20/11 172937 FORT CAMPBELL BLVD 1046 EMS RESPONSE M24
1/20/11 173147 ASHLAND CITY RD Wreck Property Damage K94
1/20/11 173428 WILMA RUDOLPH BLVD Wreck Possible With Injuries 251A
1/20/11 173428 WILMA RUDOLPH BLVD Wreck Possible With Injuries 290A
1/20/11 173428 WILMA RUDOLPH BLVD 1046 EMS RESPONSE M22
1/20/11 173643 COLLEGE ST Motorist Assist 239C
1/20/11 173803 WILMA RUDOLPH BLVD Wreck Property Damage 319D
1/20/11 173946 RIVERSIDE DR Traffic Problem 398C
1/20/11 174206 KRAFT ST Wreck Property Damage 282C
1/20/11 174429 FORT CAMPBELL BLVD Wreck Property Damage 372B
1/20/11 174526 MADISON ST Wreck Property Damage 311D
1/20/11 174609 KRAFT ST Wreck Property Damage 398C
1/20/11 174636 DOTSONVILLE RD Officer Assistance SO51
1/20/11 174854 KRAFT ST Motorist Assist 292C
1/20/11 175100 TRENTON RD Wreck Possible With Injuries 231D
1/20/11 175100 TRENTON RD Wreck Possible With Injuries 388D
1/20/11 175100 TRENTON RD 1046 EMS RESPONSE M29
1/20/11 175141 FORT CAMPBELL BLVD Motorist Assist 287A
1/20/11 175201 MADISON ST Traffic Problem 238D
1/20/11 175537 PEACHERS MILL RD Wreck Property Damage 250A
1/20/11 175708 101ST PARKWAY Traffic Signal Sign 255B
1/20/11 175745 WILMA RUDOLPH BLVD Wreck Property Damage 251A
1/20/11 175806 TINY TOWN RD Traffic Problem 231D
1/20/11 175806 TINY TOWN RD Traffic Problem 290A
1/20/11 175806 TINY TOWN RD 1046 EMS RESPONSE M29
1/20/11 175806 TINY TOWN RD 1046 EMS RESPONSE M50
1/20/11 175853 LYLEWOOD RD Wreck Property Damage SO40
1/20/11 175853 LYLEWOOD RD 1046 EMS RESPONSE M24
1/20/11 180456 TINY TOWN RD Traffic Problem 215B
1/20/11 180456 TINY TOWN RD Traffic Problem 250A
1/20/11 180738 FOREST HILLS DR Wreck Property Damage 271D
1/20/11 180738 FOREST HILLS DR Wreck Property Damage 311D
1/20/11 180743 FORT CAMPBELL BLVD Officer Investigation 336B
1/20/11 181540 101ST AIRBORNE DIVISION PKWY Wreck Property Damage 257D
1/20/11 181540 101ST AIRBORNE DIVISION PKWY Wreck Property Damage 801A
1/20/11 181926 WILMA RUDOLPH BLVD Wreck Property Damage 271D
1/20/11 182420 PROVIDENCE BLVD Wreck Property Damage 206C
1/20/11 182420 PROVIDENCE BLVD Wreck Property Damage 217C
1/20/11 182420 PROVIDENCE BLVD Wreck Property Damage 294C
1/20/11 182420 PROVIDENCE BLVD Wreck Property Damage 398C
1/20/11 182420 PROVIDENCE BLVD 1046 EMS RESPONSE M20
1/20/11 182615 COLLEGE ST Wreck Property Damage 217C
1/20/11 183450 FORT CAMPBELL BLVD Motorist Assist 114B
1/20/11 184058 PROVIDENCE BLVD Wreck Property Damage 275C
1/20/11 184138 FORT CAMPBELL BLVD Wreck With Injuries 287A
1/20/11 184138 FORT CAMPBELL BLVD Wreck With Injuries 336B
1/20/11 184138 FORT CAMPBELL BLVD Wreck With Injuries 802B
1/20/11 184138 FORT CAMPBELL BLVD 1046 EMS RESPONSE M21
1/20/11 184256 JACK MILLER BLVD Traffic Problem 293A
1/20/11 184509 101ST AIRBORNE DIVISION PKWY Motorist Assist 257D
1/20/11 185828 ERMINE DR Property Damage 801A
1/20/11 185925 TINY TOWN RD Traffic Signal Sign 269D
1/20/11 190211 FORT CAMPBELL BLVD Motorist Assist 293A
1/20/11 190241 101ST AIRBORNE DIVISION PKWY Motorist Assist 250A
1/20/11 192739 HIGHWAY 48 Motorist Assist SO63
1/20/11 193005 MADISON ST Hit And Run No Injuries 319D
1/20/11 193148 101ST AIRBORNE DIVISION PKWY Misc. Out at a location 293A
1/20/11 193440 HIGHWAY 48 & 13 Motorist Assist SO63