Exclusive CD "The Grascals & Friends – Country Classics with a Bluegrass Spin" also lands on five other charts including Country, Heatseekers, and Billboard Top 200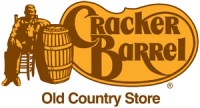 Lebanon, TN – Cracker Barrel Old Country Store and The Grascals are pleased to celebrate the #1 debut of The Grascals & Friends – Country Classics with a Bluegrass Spin on the Billboard Top Bluegrass Albums chart (issue date January 29th, 2011). The album also entered the Billboard Top Country Albums chart at #26, the Heatseekers chart at #2, the Independent chart at #15, the Billboard 200 at #113, and the Top Current Billboard 200 at #108.
The album has 13 country music songs. The Grascals bring their own bluegrass style to the tunes and bring the different tracks to life with eight of their friends, including Brad Paisley, Dierks Bentley, Charlie Daniels and Dolly Parton. The track, "I Am Strong," was written by Grascals band member Jamie Johnson and his wife Susanne Mumpower-Johnson along with Jenee Fleenor after The Grascals visited the St. Jude Children's Research Hospital® and were inspired by the stories and power of the children being treated there. "I Am Strong" is powerful in its message and in its artistic vision and brings together vocals from all of the artists who also appear separately with The Grascals on other tracks on this CD. In honor of the children and this song, Cracker Barrel is donating a percentage of the proceeds. The CD is now available exclusively at Cracker Barrel Old Country Store® and online at www.crackerbarrel.com.
"This is just icing on the cake … like Cracker Barrel gravy on the biscuit!" said bass player Terry Smith. He added, "The relationship has been so great thus far.  Hopefully the sales and great partnership will continue in kind.  Also, I wish Friday fish fry was seven days a week!"
"This is something we've looked forward to for so long," said mandolin player Danny Roberts. He added, "It's doing so well, so quickly. The added bonus of it benefiting St. Jude makes it all the better."
"This is a great achievement and we congratulate The Grascals," said Chris Ciavarra, Senior Vice President of Marketing for Cracker Barrel. "We are very pleased to see the strength of this CD's debut and think that it speaks to the quality of the music, the authenticity of the musicians, and it shows what a good fit this is with our guests."
The Grascals, fresh off of a year packed with over 150 shows, are in the running for 10 of the 37th Annual SPBGMA Awards including Instrumental Group of the Year, Vocal Group of the Year, Bluegrass Band of the Year, and Entertaining Group of the Year.  In addition, the Grascals' new video, "I Am Strong" featuring Dolly Parton, premiered in mid-December on AOL.
The Grascals & Friends – Country Classics with a Bluegrass Spin is the latest in Cracker Barrel's exclusive music program, which features numerous projects. In November of 2010, Cracker Barrel released Smokey Robinson's Now & Then which features six of his current songs and live versions of six of his classics that were recorded last year. It debuted at #19 on Billboard magazine's R&B chart and has been nominated for Outstanding Album in the 2011 NAACP IMAGE AWARDS.
September saw the release of the self-titled Rodney Atkins, which includes four #1 hits, and also the release of Mandy Barnett's Winter Wonderland, which offers up all the authentic sounds of the  holiday traditions so many of us cherish.
In July, the company released Craig Morgan's That's Why-Collector's Edition, and in May the release of Wynonna's  Love Heals  debuted at #7 on the Billboard Magazine Top Country Albums chart. February's release of Dailey & Vincent Sing the Statler Brothers debuted at #1 on Billboard's Top Bluegrass Albums chart, where it spent nine weeks in the top position and 18 weeks overall in one of the three top positions since its release on February 1st. 
Releases in 2009 included November's Songs of Love and Heartache by Alan Jackson, September's release of an exclusive new version of The Foundation by the Zac Brown Band, August's George Jones' release of A Collection Of My Best Recollection, May's release of Montgomery Gentry's For Our Heroes, which debuted at #5 on Billboard Magazine's Top Country Albums chart, and March's release of Dolly Parton's Collector's Edition of Backwoods Barbie, which debuted at #9 on that chart. Over the last few years, Cracker Barrel has released exclusive CDs with Bill Gaither, Kenny Rogers, Ricky Skaggs, Aaron Tippin, Alison Krauss & Union Station, Josh Turner, Amy Grant, Sara Evans, and Charlie Daniels.
About Cracker Barrel
Cracker Barrel Old Country Store provides a friendly home-away-from-home in its old country stores and restaurants.  Guests are cared for like family while relaxing and enjoying real home-style food and shopping that's surprisingly unique, genuinely fun and reminiscent of America's country heritage…all at a fair price. The restaurant serves up delicious, home-style country food such as meatloaf and homemade chicken n' dumplins as well as its signature biscuits using an old family recipe. The authentic old country retail store is fun to shop and offers unique gifts and self-indulgences.
Cracker Barrel Old Country Store, Inc. (Nasdaq: CBRL) was established in 1969 in Lebanon, Tennessee and operates 597 company-owned locations in 42 states. Every Cracker Barrel unit is open seven days a week with hours Sunday through Thursday, 6:00am–10:00pm, and Friday and Saturday, 6:00am-11:00pm. For more information, visit www.crackerbarrel.com.