APSU Student Newspaper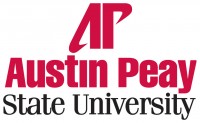 Clarksville, TN – Three staff members from The All State student newspaper at Austin Peay State earned recognition as "Best of the South" for work they produced during the past year at the 25th annual Southeast Journalism Conference held February 17th-19th in Troy, AL.
Patrick Armstrong, editor-in-chief and graduate student from Lebanon, earned first place in "Best Public Service Journalism" for his series on campus police violating the federal Clery Act mandate multiple times over the past year for late reporting in the campus crime log and the late submission of the annual campus crime report. From this series, campus police now makes the campus crime log available online for public inspection.
David Hoernlen, a freshman graphic designer from Clarksville, earned fifth place in "Best News Graphic Designer" for graphics from September 8th, 15th and October 13th.
Cidnie Sydney-Brewington, staff writer and senior communication major from Clarksville, earned ninth place for "Best Feature Writer" for her stories "APSU's three new male cheerleaders eager for season," "Roy Acuff: the legacy behind the music man" and "Take a step back in time."
Staff members attending SEJC were Armstrong; Jenelle Grewell, news editor; Jake Lowary, Student Publications adviser; Mateen Sidiq, senior photographer; Sydney-Brewington; and Chasity Webb, features editor.