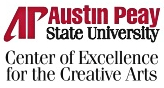 Clarksville, TN – Barry Kitterman, an Austin Peay State University creative writing professor, is from the San Joaquin – a large valley in California where much of the country's fruits and vegetables are grown. Specifically, he's from the small town of Ivanhoe, where the air doesn't smell of sea salt and beach bums aren't camped out under the redwoods or on the rabbit farms.

"When I would tell people I was from California, they had a certain set of assumptions as to what that meant," Kitterman said. "It was so far removed from my real experience that I thought I wanted to write stories about the California I grew up in, which is rural, agricultural, a long way from the ocean and, something I realized much later, very poor."

This idea of writing stories about Ivanhoe, formed while Kitterman was a Master of Fine Arts student at the University of Montana in the 1980s, turned into a 30-year project. But on May 1st, Southern Methodist University Press is releasing Kitterman's new collection of short stories, "From the San Joaquin."

"The title? When I left home and went to Berkley to college, people would say 'where are you from?'" Kitterman said. "If I were to say I'm from Ivanhoe, people wouldn't know where that is. So the answer is, 'I'm from the San Joaquin.' These stories, these characters, even though one central character leaves and returns, the characters are all from the San Joaquin."

Kitterman started writing and publishing the stories, set in his hometown, while in graduate school, but he gradually drifted away from the idea. He wrote a few novels in the ensuing years that were never published and eventually he took a job at APSU. Then, in 2008, SMU Press released his debut novel, "The Baker's Boy." That book, based on Kitterman's experiences as a Peace Corp volunteer in Belize, ended up winning the 2009 Maria Thomas Peace Corps Writers Award for Fiction. Previous winners include such noted writers as Kent Haruf and Paul Theroux.

Following the success of "The Baker's Boy," Kitterman decided to take another look at some of the old short stories he had filed away. He contacted Kathryn Lang, his editor at SMU Press, and asked her what she thought. Not all the stories were about Ivanhoe.

"I sent her the collection, which was every story I ever had published," Kitterman said. "Talking to her, and thinking about shaping it into a collection, she encouraged me to go back to my plan to tell the stories of a place. So I did, and I did draft after draft with her help, deciding which stories should go in this collection and which shouldn't. Now, it is a collection with recurring characters and they're all tied to this town in California, called Ivanhoe, which is a real town."

Kitterman likes to refer to the work as "straight up realism," and the writing hints at some of his literary influences, including Sherwood Anderson, Louise Erdrich and Ernest Hemingway. Al Young, California's poet laureate emeritus, even likened the APSU professor to John Steinbeck.

"Kitterman's fiction gets at the gut and soul of a scuffling, blue-collar farming, lumbering, trucking tottering California," Young said. "A heart-stirring collection of stories."

William Gay, the best-selling author of "Provinces of Night," described the stories as "deeply human" and "touched with grace and compassion and a strong sense of place."

"These are sturdy, no-nonsense, character-driven stories that make turning the pages a necessity as a well as a pleasure," Steve Yarbrough, author of "Safe from the Neighbors," said. "Kitterman's book is superb."

The book "From the San Joaquin" is set for release in May, but it is currently available for pre-order on websites such as amazon.com. For more information on Kitterman or his fiction, contact the APSU Center of Excellence for the Creative Arts at 931-221-7876.



Sections
Arts and Leisure
Topics
AL Young, APSU, APSU Center of Excellence for the Creative Arts, Austin Peay State University, Barry Kitterman, Steve Yarbrough