Clarksville, TN – The Fort Defiance walking trails will be closed to the public Wednesday, April 6th, to be resurfaced.
The trails will re-open to the public on Thursday, April 7th, just in time for a ribbon-cutting ceremony that day, followed by weekend grand opening activities at Fort Defiance Civil War Park and Interpretive Center that is planned for this weekend.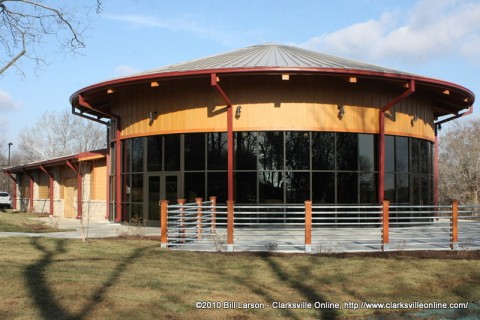 All ages are welcome to visit and explore the new Interpretive Center featuring several multi-media interpretive exhibits. Visitors can also learn more about the fascinating chain of events that unfolded on this very site during the Civil War from the various living history stations located around the fort and over the weekend.
Saturday evening will also feature a night-time canon firing at approximately 7:45pm. The event is free and open to the public. Because of limited parking, all visitors to this event must park at the Two Rivers Business Center, at 690 Riverside Drive (old Convergys lot), then ride a shuttle to the park.
For more details on Fort Defiance, please contact the Clarksville Parks and Recreation at 931-645-7476 or visit www.cityofclarksville.com.