Topic: Ribbon Cutting

Clarksville, TN – Austin Peay State University (APSU) will host the Stone, Rudolph & Henry Govs Gallery Virtual Celebration and Ribbon-Cutting Ceremony at 10:00am on Friday, April 23rd, 2021 in the APSU Kimbrough Building. In keeping with CDC, state, and local COVID-19 Coronavirus guidelines, in-person attendance at this event is limited, so the University is inviting the public to join virtually.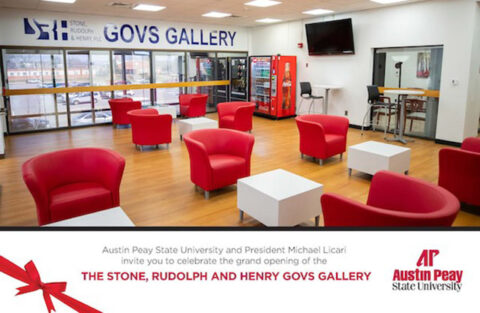 «Read the rest of this article»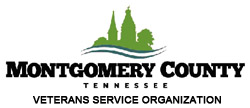 Montgomery County, TN – On Monday, July 6th, 2020, the Montgomery County Veterans Service Organization (VSO) celebrated the opening of their new office space with a ribbon-cutting at Veterans Plaza.
"When I began this job, Mayor Durrett gave me two directives. One was for the VSO to have greater visibility in the community and the other was to reduce the amount of time it took to serve our veterans," said stated Montgomery County VSO Director Andrew Kester.
«Read the rest of this article»
Clarksville Parks and Recreation to hold Billy Dunlop Park ribbon cutting ceremony on June 24th.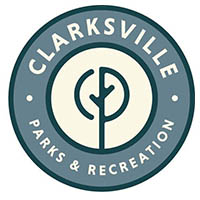 Clarksville, TN – After a 6-month renovation project, Clarksville's Billy Dunlop Park will reopen with an improved pavilion and extensive landscaping designed to protect the riverbank from erosion.
The Clarksville Parks and Recreation Department will host a ribbon-cutting event on Wednesday, June 24th, 2020 at 9:00am at the park, 1930 East Boyscout Road. After the ceremony, the park will be reopened to the public.
Visitors will find major improvements to the park's large pavilion, which got structural repairs, a new roof, siding and stone pillars. Other upgrades include new picnic tables, a grill and modern, fully accessible restrooms.
«Read the rest of this article»
Clarksville-Montgomery County Public Library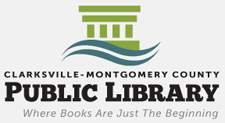 Clarksville, TN – Phase 1 of a major renovation of portions of the Clarksville-Montgomery County Public Library have been completed. Montgomery County Mayor Jim Durrett will preside at a ribbon-cutting to officially open the renovation for use at 10:00 am on Tuesday, December 11th, 2018.
The public is invited to this ribbon cutting and to tour the renovated areas and also to see a demonstration of the new book check-in and sorting machine.
«Read the rest of this article»
City of Clarksville
U.S. military veterans to get first priority in rental applications
Clarksville, TN – Three newly built homes in Clarksville are complete and available for rent to low-income families, with first priority going to U.S. military veterans, especially those with disabilities.
Clarksville Mayor Kim McMillan helped cut the ribbon Monday morning on the three homes built by Buffalo Valley Inc., in the Providence Pointe subdivision.
«Read the rest of this article»
Clarksville Parks and Recreation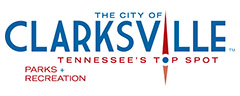 Clarksville, TN – Clarksville Parks and Recreation reopened Bel-Aire Park, a neighborhood green space on Marie Drive off of Peachers Mill Road, Thursday with new and improved playground equipment.
"When I became Mayor, one thing that was very important to me, was ensuring we had recreational opportunities, parks and other amenities for all children to enjoy," Clarksville Mayor Kim McMillan said.
«Read the rest of this article»
Residents can officially start moving into their apartments starting June 4th.
Clarksville, TN – Arcadia Senior Living Clarksville is pleased to announce that it has officially opened their community doors at 175 Chesapeake Drive. The community features 79 spacious apartments including Studio, One-Bedroom, and Two-Bedroom accommodations.
Our goal is to create an environment where seniors are encouraged to live active, fun, and fulfilling lives and enjoy the comfort, convenience, and activities offered at Arcadia.
«Read the rest of this article»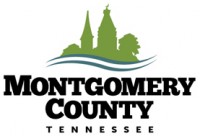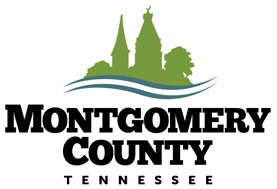 Montgomery County, TN – Thanks to a grant from Clarksville Montgomery County Community Health Foundation acquired by students from Clarksville Academy in partnership with Montgomery County Parks and Recreation, Phase II of the Rotary Park Disc Golf Project has been completed.
The course is now 18-holes with a red and yellow basket for each of the 18 concrete tees, giving players of all ages and skill levels an opportunity to enjoy the game.
«Read the rest of this article»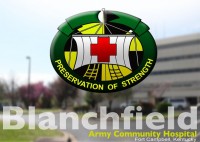 Fort Campbell, KY – Blanchfield Army Community Hospital's medical team is boosting community fitness and military readiness as Fort Campbell's Army Wellness Center opens with a ribbon cutting ceremony at 2:30pm March 21st, 2017.

The Army Wellness Center, Building 5662 Screaming Eagle Boulevard, is the 31st to open throughout the Army as part of a U.S. Army Medical Command initiative overseen by the Army Public Health Command. The AWC team provides standardized primary prevention programs and services designed to build and sustain good health and improve the overall healthy lifestyles of Soldiers, family members, retirees, and Department of Army civilians.
«Read the rest of this article»
New station will improve response times in North Clarksville
Clarksville, TN – On Thursday, November 12th, 2016, a new fire station to serve rapidly growing Northeast Clarksville was dedicated.
A ribbon cutting ceremony was conducted by Clarksville Mayor Kim McMillan and Fire Chief Mike Roberts under a bright blue sky at Clarksville Fire Rescue Station 11, 945 Tylertown Road.
«Read the rest of this article»