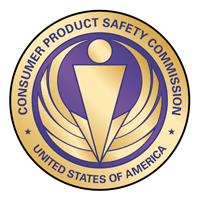 Washington D.C. – The U.S. Consumer Product Safety Commission, in cooperation with the firm named below, today announced a voluntary recall of the following consumer product. Consumers should stop using recalled products immediately unless otherwise instructed.
It is illegal to resell or attempt to resell a recalled consumer product.
Product Information
Name of Product: Spray Mousse Foam Cans
Units: About 1 million
Manufacturer: Redken 5th Avenue NYC of New York, NY
Hazard: The aerosol container's liner can corrode over time, posing a risk of the cans rupturing and expelling its contents.
Incidents/Injuries: Redken has received 41 reports of cans rupturing. No injuries have been reported.
Description: This recall involves Redken Guts 10 Volume Spray Mousse Foam sold in 10.58- and 2-ounce size cans. The hair styling product was sold in a silver container with black writing. "Redken" and "10" are printed on the front of the product. The product can be identified by a lot code printed on the bottom of the can.
Lot codes included in this recall include:
Any can with lot codes that does not contain a G or H as the third digit
Any can with the following lot codes: 32G10Y, 32G11Y, 32G20Y, 32G21Y, 32G23Y, 32G40Y, 32G41Y, 32G60Y, 32G61Y, 32G62Y, 32G70Y
Sold at: Hair salons and beauty supply stores nationwide from January 1998 through February 2011 for between $4.00 and $16.00.
Manufactured in: USA
Remedy: Consumers should immediately stop using the recalled mousse, record the product's lot code then discard the contents by spraying it into a waste container in a well ventilated area. Prior to disposing of the container, consumers should obtain the lot code from the container, then contact Redken for information on receiving a refund of the purchase price.
Consumer Contact: For additional information, contact Redken toll-free at 888-241-9504 between 9:00am and 5:00pm ET Monday through Friday, or visit the firm's website at www.redken.com

CPSC is still interested in receiving incident or injury reports that are either directly related to this product recall or involve a different hazard with the same product. Please tell us about it by visiting www.saferproducts.gov
About The U.S. Consumer Product Safety Commission
The U.S. Consumer Product Safety Commission is charged with protecting the public from unreasonable risks of injury or death from thousands of types of consumer products under the agency's jurisdiction. The CPSC is committed to protecting consumers and families from products that pose a fire, electrical, chemical, or mechanical hazard. The CPSC's work to ensure the safety of consumer products – such as toys, cribs, power tools, cigarette lighters, and household chemicals – contributed significantly to the decline in the rate of deaths and injuries associated with consumer products over the past 30 years.
To report a dangerous product or a product-related injury, call CPSC's Hotline at 800-638-2772 or CPSC's teletypewriter at 301-595-7054. To join a CPSC e-mail subscription list, please go to https://www.cpsc.gov/cpsclist.aspx. Consumers can obtain recall and general safety information by logging on to CPSC's Web site at www.cpsc.gov.