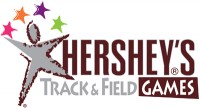 Clarksville, TN – There has been a change in location of the 2011 Hershey Track & Field competition on May 14th. The event will be held at the Kenwood High School Track, rather than the Rossview High School Track as originally announced. The competition will still be held at 9:00am.
Young athletes can sign up by picking up an application at the Parks and Recreation office or any of our three community centers.
For more details on Hershey Track & Field, please contact the Clarksville Parks and Recreation at 931-645-7476 or visit www.cityofclarksville.com.
APSU Men's Baseball

Clarksville, TN – Austin Peay's baseball team returns home for the first of two key Ohio Valley Conference series when it hosts Tennessee Tech, Saturday and Sunday, at Raymond C. Hand Park. The three-game set begins with a 1:00pm, Saturday doubleheader followed by a 1:00pm, Sunday contest.
«Read the rest of this article»
Two Arrested – Danny Martin and Marquis Tanner

Clarksville, TN – On May 6th, 2011, around 9:45am, two burglars got a surprise after they kicked in the door of a Kim Drive residence.  The homeowner had a handgun and fired at the two burglars after they entered her house.
A 27 year old female was home alone and heard the doorbell ring, accompanied shortly thereafter by a loud bang at the front door. After she heard the loud bang, the woman grabbed her 40 caliber handgun, made her way toward the front door, and yelled "I've got a gun".
«Read the rest of this article»
APSU Women's Softball

Clarksville, TN – Austin Peay State University's softball team will close out its 2011 schedule this weekend by playing host to the Ohio Valley Conference's newest member, Southern Illinois University Edwardsville, for a three-game series at Cheryl Holt Field.
The series opens with a, 1:00pm, Saturday doubleheader and concludes Sunday with a 1:00pm, single game.
«Read the rest of this article»

Clarksville, TN – On May 6th, 2011, around 2:07pm, officers responded to the 300 Block of 8th Street in reference to a man that had been shot. When officers arrived they found a 35 year old man that had been shot sitting on a curb.
According to witness accounts, they saw the victim running in the area of Kellogg Street and Farris Drive and then saw another man exit a white Mazda pickup truck and start shooting at the 35 year old man. There were multiple handgun rounds fired at the victim. 
«Read the rest of this article»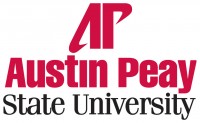 Clarksville, TN – An Austin Peay State University faculty member recently selected for the APSU Summer Faculty Research Fellows Program (SFRP) will conduct the first Young Women's Leadership Symposium later this month on campus.
Dr. Marsha Lyle-Gonga, assistant professor of political science, will use the stipend awarded from the University's SRFP to fund the symposium, scheduled for May 16th-17th. The two-day seminar is designed to increase the political efficacy of young women ages 18-24 through leadership development and civic engagement activities. «Read the rest of this article»
Bledsoe, Cocke, Johnson, McMinn, Monroe and Rhea added to declaration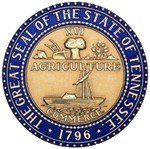 Nashville, TN – Tennessee Gov. Bill Haslam announced today the federal government has approved six additional counties to receive federal assistance as a result of the severe storms, flash flooding and tornadoes that struck the state April 25th through April 28th, 2011.
Bledsoe, Cocke, Johnson, McMinn, Monroe and Rhea counties have been approved in the individual assistance category. «Read the rest of this article»
Woman's Full Contact Football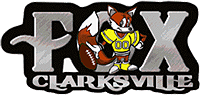 Clarksville, TN – The Fox are calling this game their "Military Appreciation Game" to say THANK YOU to the active and retired military and their families for all their sacrifices and hard work to keep our country safe. "US Military Kills Usama Bin Laden" These soldiers stand guard on far away shores and deserts so that we here at home can sleep nights in peace knowing we will be safe. 
It is not much, but the Fox would like to invite ALL active and retired military personal and their families to the game this Saturday night as our guest FREE. «Read the rest of this article»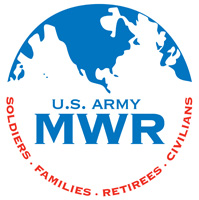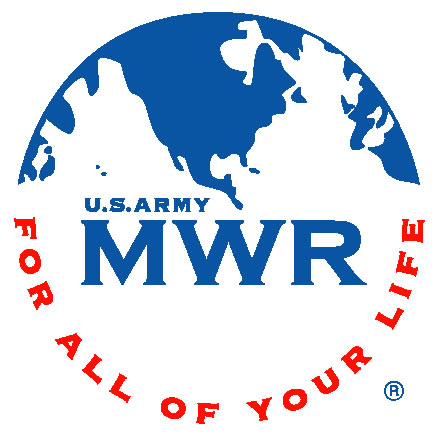 Fort Campbell, KY – In these tough economic times, it is important to save money and take advantage of a bargain. Air Assault Auto is having an Abandoned Vehicle Auction May 21st, 2011 at the lot on 5300 Airborne Street and Tennessee Avenue. Registration begins at 8:00am and the auction starts at 9:00am.
Participants must be at least 12 years of age to attend, and at least 18 to bid. These vehicles are "abandoned" and are NOT considered road ready. They will be sold in "as is" condition with no warranty and there is no guarantee of an existing key or battery. Those wishing to bid must have cash or credit card to receive a paddle for bidding. «Read the rest of this article»



Clarksville, TN – Clarksville Parks & Recreation is excited for the upcoming 5th Annual Doggiepalooza. This free event will take place May 7th from 1:00pm to 4:00pm, at the Heritage Park Bark Park. Bring your 4-legged family members for a day full of demonstrations, contests, prizes and much more!