Bledsoe, Cocke, Johnson, McMinn, Monroe and Rhea added to declaration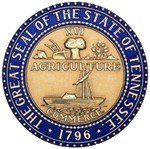 Nashville, TN – Tennessee Gov. Bill Haslam announced today the federal government has approved six additional counties to receive federal assistance as a result of the severe storms, flash flooding and tornadoes that struck the state April 25th through April 28th, 2011.
Bledsoe, Cocke, Johnson, McMinn, Monroe and Rhea counties have been approved in the individual assistance category.
As a result of the severe weather, Tennessee suffered 37 fatalities and more than 500 homes were destroyed or sustained major damage. At the height of the emergency, up to 18 shelters provided essential needs for 233 people. 
Residents who sustained losses in these counties can begin applying for assistance immediately through the Federal Emergency Management Agency (FEMA) by registering online at www.fema.gov or by calling 1-800-621-FEMA (3362).
"As we work through the recovery process, I appreciate the federal government continuing to help Tennesseans impacted by these storms receive the assistance they need," Haslam said.
Bradley, Greene, Hamilton and Washington counties received approval May 2nd.
Additional counties may be added to the federal declaration as damage assessments of those counties affected by the April 25th storms are completed by local officials with TEMA and FEMA.
For more updates regarding the state's response, visit the TEMA website at www.tnema.org.