Topic: flooding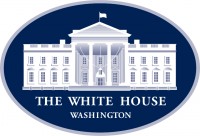 Washington, D.C. – "President Donald Trump said Wednesday he will send federal troops into Kenosha to assist local law enforcement after a third night of violence in the Wisconsin city left two people dead," Meghan Roos reports in Newsweek.

"We will NOT stand for looting, arson, violence, and lawlessness on American streets. My team just got off the phone with [Wisconsin Governor Tony] Evers who agreed to accept federal assistance," the President tweeted yesterday.
«Read the rest of this article»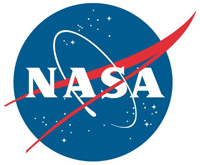 Pasadena, CA – To make better predictions about the future impacts of sea level rise, new techniques are being developed to fill gaps in the historic record of sea level measurements.
We know the factors that play a role in sea level rise: Melting glaciers and ice sheets add water to the seas, and warmer temperatures cause water to expand.
Other factors are known to slow the rise, such as dams impounding water on the land, stymying its flow into the sea.
«Read the rest of this article»
Nashville, TN – Tennessee Governor Bill Lee announced today the federal government is granting his request for Major Disaster Declaration and making federal recovery assistance available to 20 counties impacted from severe weather, flooding, and straight-line winds on May 3rd and May 4th, 2020.
«Read the rest of this article»
Clarksville Gas and Water Department Employees overcame adverse circumstances during Recovery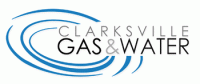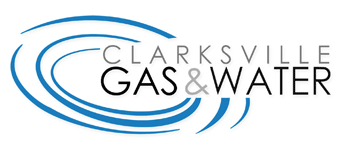 Clarksville, TN – Clarksville Gas and Water Department (CGW) employees vividly recall the weekend leading up to Monday, May 3rd, 2010, when extreme rainfall caused the historic Great Flood of 2010.
Wastewater treatment plant workers remember standing by helplessly as floodwaters from the swollen Cumberland River and Red River breached the plant's levees.
«Read the rest of this article»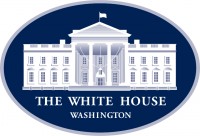 Washington, D.C. – On Friday, April 24th, 2020, U.S. President Donald J. Trump declared that a major disaster exists in the State of Tennessee and ordered Federal aid to supplement State and local recovery efforts in the areas affected by severe storms, tornadoes, straight-line winds, and flooding from April 12th to April 13th, 2020.
The President's action makes Federal funding available to affected individuals in Bradley County and Hamilton County.
«Read the rest of this article»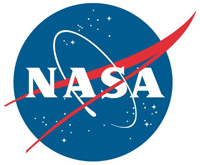 Pasadena, CA – Greenland and coastal Louisiana may not seem to have a lot in common. An autonomous territory of Denmark, Greenland is covered in snow most of the year and is home to about 56,000 people. On the other hand, more than 2 million people call coastal Louisiana home and the region rarely sees snow.
But their economies, though 3,400 miles (5,400 kilometers) apart, share a dependence on the sea. The majority of Greenland's residents rely on the territory's robust Arctic fishing industry. And in Louisiana, the coasts, ports and wetlands provide the basis for everything from shipping to fishing to tourism. As a result, both locales and the people who live in them are linked by a common environmental thread: melting ice and consequent sea level rise.
«Read the rest of this article»
Nashville, TN – The National Weather Service (NWS) has issued a Tornado Watch for Clarksville-Motngomery County as well as other parts of Tennessee until 5:00pm CT this afternoon, Thursday, March 12th, 2020.
This alert includes: Benton County, Carroll County, Cheatham County, Davidson County, Dickson County, Dyer County, Gibson County, Henry County, Houston County, Humphreys County, Lake County, Montgomery County, Stewart County, Sumner County and Weakley County.
«Read the rest of this article»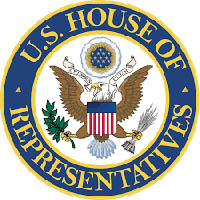 Savannah, TN – On Friday, March 6th, 2020, Representative Mark Green visited Savannah and Saltillo amid the recent catastrophic flooding from Tennessee River levels in February. The severe flooding left homes underwater, businesses interrupted, roads washed away, and crop land flooded in Hardin County and across the 7th District and the State of Tennessee.
Green said, "On Friday, I met with Hardin County leaders, EMT personnel, and families and business owners who have been affected by these floods.
«Read the rest of this article»
Nashville, TN – The National Weather Service (NWS) reports that river and creeks will remain elevated for the next few days due to heavy rainfall and runoff. This could impact some low-lying areas and low water crossings.
Elevated water levels are expected to last until Wednesday.
The Flood Advisory is extended for the Cumberland River at Clarksville until Monday morning.
«Read the rest of this article»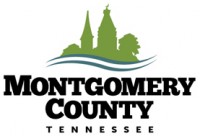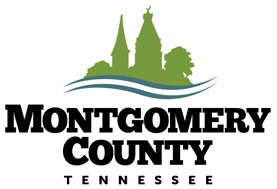 Montgomery County, TN – The Montgomery County Highway Department has advised that the following roads are closed due to high water and flooding: River Bottoms in the Lock B South area; Lock B Road South; Southside Road; Shelton Ferry Road and C B Road; Lylewood Road at the Stewart County line, and Levi Road.
"For everyone's safety, we ask that residents avoid these roads and any other areas which look treacherous due to standing water. Remember, Turn Around Don't Drown," warned Emergency Management Agency Director Ed Baggett.
«Read the rest of this article»