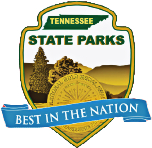 Tennessee – Memorial Day signals the start of summer – graduations, family vacations and a time to enjoy the great outdoors.  As you make plans for the coming weekend, consider the recreational quality and outstanding value of Tennessee State Parks!  From hiking to swimming to canoeing – most activities are free and there's something for every age!
Finding a state park in your own backyard is easy to do and you don't have to spend a lot of gas money to get there!
Tennessee State Parks offer a variety of activities and events throughout the winter. From great hikes to bluegrass – there's something designed for the entire family!
Here are just a few state park events in your area.
Tennessee State Parks:  Memorial Day Weekend Discounts 
Save up to 33% on park inn rooms with Tennessee State Park's special Friday Stay-over Package.   Families looking for a last-minute Memorial Day deal can take advantage of the special package at four of our state park inns: Fall Creek Falls, Montgomery Bell, Henry Horton or Natchez Trace.  The Friday Stay-over Package includes: 
If you stay over on Friday, May 27th, for two nights – Thursday/Friday or Friday/Saturday, you will receive a 25% discount.
If you stay over on Friday, May 27th, for three nights – Wednesday through Friday, Thursday through Saturday, or Friday through Sunday, you will receive a 33% discount – equivalent to one free night!
The discount is based on room availability. 
For reservations, please contact:
Fall Creek Falls Inn at 423-881-5241 or 800-250-8610
Henry Horton Inn at 931-364-2222 or 800-250-8612
Montgomery Bell Inn at 615-797-3101 or 800-250-8613
Natchez Trace Lodge at 731-968-8176 or 800-250-8616
Edgar Evins State Park
There are a few more days left to enjoy Edgar Evins State Park's Western Wallflower Week, now through May 29th. Join park rangers and the seasonal naturalist for daily boat tours to view a magnificent display of this infrequent wildflower and other species endemic to the limestone bluffs on Center Hill Reservoir. Be prepared for sun and rain. Water and a bagged lunch are recommended. Be sure to bring your binoculars and arrive 15 minutes prior. Boat will leave promptly at 10:00am and the trip will last approximately three hours. Limed to 12 people per tour (sorry, no children under three). Reservations are required – for more information call 931-858-2114 or .
Edgar Evins State Park is located on the shores of Center Hill Lake in the steep, hilly Eastern Highland Rim. The 6,000-acre park provides excellent recreational opportunities and accommodations on one of the most beautiful reservoirs in Tennessee. The park was dedicated in 1975 and named for James Edgar Evins, a Dekalb County businessman and mayor of nearby Smithville. Additional information about the park can be found at www.tnstateparks.com/EdgarEvins.
Long Hunter State Park
Long Hunter State Park has several fun-filled activities planned for Memorial Day Weekend as well.  All programs are free and participants should meet at the park visitor center unless otherwise noted. 
Call of the Wild: Thursday, May 26th at 7:00pm – Meet Ranger Ponda at Couchville Lake to hear which frog and toad species are calling around Long Hunter State Park. Be sure to bring a flashlight – we might even get to see a few! Participants should meet at the Area 2/Couchville Lake parking lot.
Trivia Night at the Park: Friday, May 27th at 7:00pm – Join the park for their first ever Trivia Night, which is part of the park's new "Friday Night at the Park" series. There will be a variety of nature/science-related questions to flex your brain muscles and show off your knowledge of our natural world. Who knows, you might even win a prize!  Participants are encouraged to bring their own refreshments.
Spring Wildflower Walk: Saturday, May 28th at 9:00am – Join Ranger Ponda for a leisurely stroll into Tennessee's "desert" – the one-of-a-kind Couchville Cedar Glade. This glade is home to many rare wildflowers, including two federally endangered species – the Tennessee Coneflower and Leafy Prairie Clover. Tennessee's only native cactus, the Prickly Pear, is also common here. This hike will be approximately one mile in length. Participants are asked to meet at the Couchville Cedar Glade State Natural Area parking lot on S. Mt. Juliet Road.
Long Hunter State Park is situated along the shore of J. Percy Priest Lake. It consists of four units: Couchville, Baker's Grove, Bryant Grove and Sellars Farm. Picnicking, swimming, hiking, backpacking, boating, fishing, nature photography and wildlife observation are among the activities available to park visitors. Planned activities include interpretive and recreation programs for the general public and environmental education programs for school and other interested groups.  For more information about Long Hunter State Park, please visit www.tnstateparks.com/LongHunter or call 615-885-2422.
Bledsoe Creek State Park
There are several family-friendly events scheduled at Bledsoe Creek State Park this Memorial Day Weekend!  The Friends of Bledsoe Creek also wanted to remind all Junior Rangers that Memorial Day Weekend is the perfect weekend to complete your Adventure Guide and become a Junior Ranger. If you have any questions or need to pick up your guide – stop by the park office or ask a ranger.  All activities are free and open to the public. 
Friday, May 27th
3:00pm – Playtime:  Meet at the shelter on Raccoon Creek, and participants will walk over to the game area on Deer Run to enjoy horseshoes, volleyball, cornhole and much more!  All supplies will be provided.
7:30pm – The Lorax:  Meet at Shelter 1 on Raccoon Creek to enjoy a classic Dr. Seuss movie and some popcorn. Be sure to bring a flashlight if you are walking and a comfy chair! 
Saturday, May 28th
10:00am – Pinecone Bird Feeders:  Meet in Shelter 2 at the end of Raccoon Creek to create fun little bird feeders you can hang anywhere.
10:45am to 11:30am – Adventure Guide Workshop:  Hang out in Shelter 2 with the rangers and work on your Junior Ranger adventure guides.
6:30pm – Fire Starting Program:  Meet in front of shelter 2 around the campfire to learn about fire safety by building a SNACK fire, and then try to start your own fire using flint and steel like Isaac Bledsoe would have done.
Sunday, May 29th
11:00am – Adventure Guide Workshop:  Hang out in Shelter 2 with the rangers and work on your Junior Ranger adventure guides.
2:00pm – Walkin' in Water:  Come enjoy a walk through the stream just beside Mayo's Trail. Meet in Shelter 2 for a walk down and through the creek and see what kind of creatures you can find. Bring clothes you don't mind getting wet and dirty and good water shoes.
4:00pm – Scavenger Hunt Hike: Meet at the park office for a leisurely stroll around Mayo's Trail.  Try to find all of the items on the list of things to see.
6:30pm – Campfire Fun:  Meet in the park's day-use area for a group campfire. Participants will make healthy s'mores and listen to ghost stories fit for all ages. You will also get a chance to look to the night sky for some stargazing and hopefully see the waning crescent.
Located off of Highway 25 in Sumner County, this 164-acre park is situated on the Bledsoe Creek embayment of the U.S. Corps of Engineers Old Hickory Reservoir near the old 1780s settlement of Cairo. Offering boating, fishing and hiking – the park also has an outstanding campground, which was recently renovated. For more information about Bledsoe Creek, visit the Web site at www.tnstateparks.com/bledsoecreek.
Henry Horton State Park
Make a lifetime of memories for your family this summer with Henry Horton State Park's Family Fun Getaway Package. The $140.00 (including tax) family package includes:
Accommodations for two nights (based on availability)
A picnic lunch, complete with a bucket of Henry Horton's special-recipe fried chicken, rolls, side items and a gallon of tea! 
Two Tennessee State Park T-Shirts
The special package is available through August 26th, Wednesday through Sunday
Henry Horton State Park features beautiful hiking trails, golf, an Olympic-size swimming pool, volleyball and tennis courts, playgrounds, Frisbee golf, horseshoes and basketball.  Reservations must be made through the Henry Horton State Park Inn at 800-250-8612 or 931-364-2222.  No other discounts apply.
 
Henry Horton is a 1,140-acre state park with three hiking trails, featuring an abundance of wildlife such as wild turkey, deer and many kinds of wildflowers. Summer months bring hours of family enjoyment whether it's swimming in the Olympic-sized pool, fishing along the Duck River, playing volleyball or basketball or just having a picnic. Henry Horton State Park also is well known for its championship 18-hole golf course, inn and cabins, campgrounds and trap and skeet range. For more information about the park, please visit www.tnstateparks.com/HenryHorton.
Burgess Falls State Park
Burgess Falls State Park will once again offer a series of day camps this summer for young people who will be entering the third, fourth or fifth grade in the 2011-2012 school year.  Both a basic Ranger Day Camp and an advanced Ranger 2 Day Camp will be offered.  In addition, several "mini" camp sessions will be held for students entering the first or second grade in the upcoming school year.  For more information or to request a registration packet, please call the park office at 931-432-5312 or e-mail .
 
Campers will need sturdy footwear for hiking and water shoes or old sneakers for wading in the river for creek studies.  All Junior Rangers should apply sunscreen before arrival at camp each day and will need to bring additional sunscreen, daily water and snacks, a hat or cap and small backpack.
 
Three one-week camps will be offered, including two basic Junior Ranger Day Camps and one advanced Junior Ranger 2 Camp. Enrollment is limited to 17 pre-registered campers each week and day camp hours are 8:30am to 11:30am for the basic Junior Ranger program and 8:30am to 2:00pm for the advanced camp, Monday through Friday. There is a $20.00 non-refundable fee per student for the basic Junior Ranger Day Camp and a $25.00 fee for the advanced Junior Ranger 2 program. Fees must be paid at least two weeks prior to attendance.
 
Junior campers may choose to attend one of the following camp sessions, but enrollment is limited so early registration is encouraged:
Week #1:  Junior Ranger Day Camp:  June 6th-10th, 2011 (basic program / 8-11 years of age)
Week #2:  Junior Ranger Day Camp:  June 13th-17th, 2011 (basic program / 8-11 years of age)
Week #3:  Junior Ranger 2 Camp:  June 20th-24th, 2011 (advanced program – requires prior completion of the basic program)
A Mini Ranger Camp session will be offered for 5- to 8-year-olds on Wednesday, June 1st and Thursday, June 2nd, from 8:30am to 11:30am. Parents are welcome to attend.  Class topics for the mini sessions include Aquatics, Reptiles and Amphibians, Care of Plants and Trees, Basic Gardening Skills, along with several ranger-led hikes. The Mini Ranger Day Camp is free, but enrollment is limited to 10 pre-registered campers for each session. Students may choose to attend one or both mini sessions. 
Located in Middle Tennessee on the eastern edge of Tennessee's Highland Rim adjacent to the Cumberland Plateau, Burgess Falls State Park is characterized by sheer bluffs, narrow ridges, rolling water and abundant mixed forest. The Falling Water River runs through the area, providing breathtaking scenery and numerous waterfalls. To learn more about Burgess Falls, please visit www.tnstateparks.com/BurgessFalls.
About Tennessee State Parks
Tennessee's 53 state parks and 81 natural areas offer diverse natural, recreational and cultural experiences for individuals, families, or business and professional groups. State park features range from pristine natural areas to 18-hole championship golf courses. For a free brochure about Tennessee State Parks, call toll free 1-888-867-2757. For additional information, visit our Web site at www.tnstateparks.com.
As always, thank you for your continued interest in Tennessee State Parks! Stay tuned in the coming days for information about National Trails Day events, slated for Saturday, June 4th!
Sections
Events
Topics
Backpacking, Bledsoe Creek State Park, Boating, Burgess Falls State Park, Cairo, Campgrounds, Center Hill Lake, Center Hill Reservoir, Cornhole, Dekalb County, Dr. Seuss, Duck River, Eastern Highland Rim, Edgar Evins State Park, Fall Creek Falls State Park, Fishing, Golf, Henry Horton State Park, hiking, Horseshoes, J. Percy Priest Lake, James Edgar Evins, Long Hunter State Park, Memorial Day Weekend, Montgomery Bell State Park, Natchez Trace State Park, Picnicking, Playground, Smithville TN, Sumner County, Swimming, Swimming Pool, Tennessee State Parks and Natural Areas, U.S. Corps of Engineers Old Hickory Reservoir, volleyball