Don't Forget "Buzzed Driving is Drunk Driving"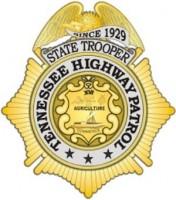 Nashville, TN – The Tennessee Highway Patrol is set to kick off another high visibility campaign to crack down on drunk drivers this Fourth of July holiday weekend. The aggressive DUI enforcement blitz will include saturation patrols as well as sobriety and driver license checkpoints across the state. The 2011 Fourth of July 78-hour holiday period begins at 6:00pm, Friday, July 1st, and will end at 11:59pm, Monday, July 4th.
"We are committed to reducing the number of fatal wrecks and serious injury crashes across the state," said Department of Safety and Homeland Security Commissioner Bill Gibbons. "This task is particularly important during the holidays. The Fourth of July is considered one of the deadliest holidays of the year in terms of alcohol-impaired traffic fatalities. Our job is to see that citizens are safe on Tennessee roadways this weekend."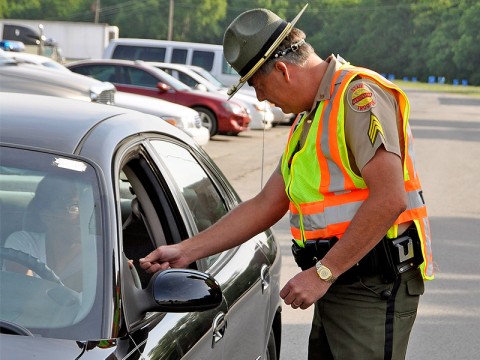 During the 2010 Fourth of July holiday weekend, 15 people died in 14 crashes on Tennessee roadways. That's a fatality rate of one death every five hours and 12 minutes.  Of the nine vehicle occupants killed last year, six (67%) were not wearing seatbelts. Four motorcyclists also died during last year's July 4th holiday weekend, as well as two pedestrians. Four of the deaths, or 27 percent, occurred in alcohol-related crashes.
"We will be showing zero tolerance during this holiday period," stressed THP Colonel Tracy Trott. "If anyone is caught driving impaired, they will be arrested. Not only do violators risk jail time, but they also risk losing their life or killing an innocent victim. The consequences of drinking and driving are real – don't put yourself or anyone else in that position."
During the Fourth of July weekend in 2009, national statistics indicate 40 percent of drivers involved in fatal motor vehicle crashes had a blood alcohol concentration (BAC) of .08 or higher.  Nationwide, in 2009, 10,839 people were killed in alcohol impaired traffic crashes. That number accounts for nearly 32 percent of all traffic-related fatalities in the United States.  
In Tennessee in 2010, 1,031 people were killed in motor vehicle crashes.  Preliminary statistics show there were 289 people who were killed in traffic crashes that involved alcohol (28%).
Alcohol plays a big role in motorcycle fatalities too.  Forty-two percent of motorcycle riders who were killed in single-vehicle crashes nationwide in 2009 had BAC levels of .08 or higher, as well as 54 percent of nighttime weekend fatalities.  Thirty-seven of the 138 motorcycle riders who were killed in Tennessee in 2010 had alcohol involvement.
"Sometimes there are no second chances," added Colonel Trott. "Get this one right…Don't drink and drive."
In 2011, preliminary statistics indicate 428 people have died on Tennessee roadways, a decrease of 82 deaths compared to 510 fatalities at this same time in 2010.
In addition to sobriety and driver license checkpoints scheduled across the state, the Highway Patrol is teaming up with local law enforcement agencies to conduct multi-jurisdictional enforcement efforts. THP Knoxville will join the Governor's Highway Safety Office (GHSO), the Knoxville Police Department and the Knox County Sheriff's Office for a press conference at 2:00pm (EST) on Friday, July 1st, announcing their holiday enforcement plans. The event will be held at the THP Knoxville District Headquarters.
Also, THP's Nashville District has teamed up with the Nashville Metropolitan Police Department for a nighttime sobriety checkpoint on Hobson Pike, Saturday, July 2nd, and will also assist the Williamson County Sheriff's Department with a sobriety checkpoint on that same night.  
For more information, please visit www.StopImpairedDriving.org
About The Tennessee Department of Safety
The Tennessee Department of Safety's (www.TN.Gov/safety) mission is to ensure the safety and general welfare of the public.  The department encompasses the Tennessee Highway Patrol, Office of Homeland Security and Driver License Services. General areas of responsibility include law enforcement, safety education, motorist services and terrorism prevention.