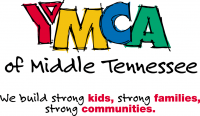 Clarksville, TN – In this 8-week small group, individuals will lay a foundation for change in the areas that keep them from reaching their full potential. This inspiring group helps participants cast a hope-filled vision for improvement in spirit, mind and body through weekly readings, thought provoking questions and discussion.
Journey to Freedom will meet at the Clarksville Area YMCA every Monday from 6:30pm – 8:00pm, August 15th – October 10th. The 8-week groups costs $80.00 and is open to both YMCA members and non-members. Cost includes all eight weeks and class materials. Financial assistance is available.
For more information or to register, contact Susanna Powers at or 931.647.2376. Visit us online at www.RestoreYMCA.org to learn more about our counseling and group services.