McMinnville, TN – The TSU Small Farm Expo will be held at the Otis Floyd Nursery Research Center in McMinnville September 8th, 2011 from 9:00 am – 2:00 pm. This includes the educational workshops, luncheon and awards program.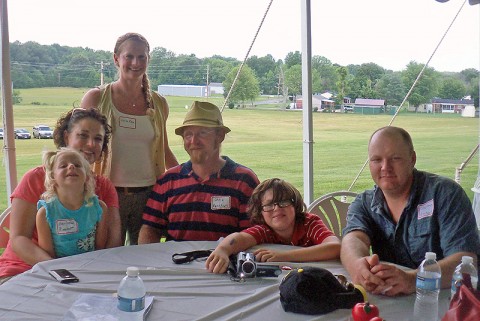 Some of the educational workshop topics are beekeeping, weed and pest ID and control, use of beneficial insects as control, marketing potential of social media and other technologies, and selecting funding resources in this tough economic time. Pesticide Points are available.
The event is FREE but pre-registration is required. Register by August 26th, 2011.
To register, contact Linda Buchanan, Admin. Asst. III Ag. Sciences at 615.963.1827 or
Pick-Up Site in Montgomery County/Clarksville, TN
The pick-up and drop-off site is the K-Mart Parking Lot at 2300 Madison Street Clarksville, TN. On September 8th, participants will need to park in the lot nearest 41-A and the K-Mart gas station to meet the bus. Bus will depart from Clarksville at 6:00am and return at approximately 4:30pm.
The local contact for the event is Karla Kean, Montgomery County Extension. She can be contacted at 931.648.5725 or or .
 
The University of Tennessee, Tennessee State University, USDA and County Government Cooperating.
The Agricultural Extension Service offers its programs to all eligible persons regardless of race, color, national origin, sex, age, religion, disability or veteran status and is an Equal Opportunity Employer.