Tips for eating healthy in and out of school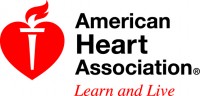 Nashville, TN  – "Back to school" this month in Middle Tennessee also means "back to eating on a school schedule." And that in itself can be a challenge for kids – much less making healthy food choices while they're at it.
With the high incidence of childhood obesity, diabetes, high blood pressure and even stroke, making those healthy choices is important, starting as early as possible. Good nutrition, healthy living and prevention are all central to the American Heart Association's My Heart. My Life movement – and that includes kids, too.
What can your kids do to eat healthy during the school year? Here are some quick tips you can pass on to them, to start them on their way to an "A" in smart eating:
Eat the rainbow: A fun and tasty way to make sure you are eating enough fruits and vegetables is to eat as many different colors as you can at each meal. For example, some carrots, blueberries, and red bell peppers are all different colors and are all good for your body. Kids – help parents the next time you go grocery shopping to pick out the most colorful fruits and vegetables. Load 'em up!
In the cafeteria: There are many options in the lunch line at school, and some of them are healthier than others. Try to choose fruits and vegetables instead of French fries or chips, and ask for grilled meat instead of fried. When it comes to something to drink, grab some water or fat-free milk instead of soda or juice. It may be hard to make these changes, especially if your friends aren't, but you will keep your body healthy and will feel much better!
Snack attack: After a long day at school or an afternoon of playing, your stomach may be telling you it's time to eat. But before you head straight for the jumbo bag of pizza rolls, consider choosing one of these healthier options instead:
Instead of crackers, grab a handful of unsalted almonds
Instead of chips and dip, grab raw veggie sticks and dunk them in plain yogurt
Instead of cookies or cake, grab unsweetened, fat-free yogurt
Instead of an ice cream bar, grab a frozen fruit bar
Instead of making a gooey ice cream sundae, grab sherbet, ice milk or frozen, fat-free yogurt and top it with fresh fruit
Instead of a doughnut, grab a whole-grain bagel or whole-grain toast.
Following these smart eating tips will make the school year healthier for kids and parents both.
For more information: www.heart.org/healthykids, www.myheartmylife.org