Department reminds Citizens that certain Driver Service Centers will be open on the First Saturday of November for Voter ID Issuance Only

Nashville, TN – The Tennessee Department of Safety and Homeland Security announced Monday that as of October 24th it had issued 2,385 forms of photo identification for voting purposes since a new law went into effect making on July 1st photo IDs for voting purposes available at no charge.
The number of photo IDs issued for voting purposes includes original photo identification cards (for voters who had never been issued a driver license or photo ID and were not already in the Department's database) and non-photo driver licenses converted into photo driver licenses. (Drivers in Tennessee age 60 and older may opt to carry a non-photo driver license.) «Read the rest of this article»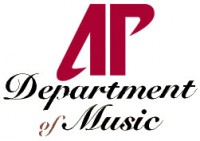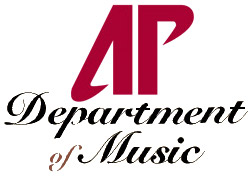 Clarksville, TN – Austin Peay State University's Percussion Ensemble held their 26th annual Halloween Concert on Friday. The sell out performances featured Music department students and faculty dressed in costumes while performing on a ghoulishly decorated stage.
"It's a big party," said Dr David Steinquest, "It is a fun musical event too. It's not 'Saw VII' or anything like that. It's not ugly, scary or gruesome. It's very family friendly." Steinquest served as primary conductor, and was backed up on the podium by Greg Wolynec and John Schnettler.
«Read the rest of this article»
Dickens' Classic Tale of Love and Revenge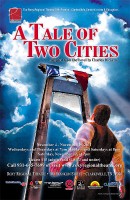 Clarksville, TN – Charles Dickens' famous epic novel of the French Revolution comes to the stage of the Roxy Regional Theatre this fall in a thrillingly ingenious adaptation of "A Tale of Two Cities", opening Friday, November 4th, at 8:00pm.
Directed by John McDonald, "A Tale of Two Cities" stars Michael Mizwicki and Jonathan Reed Wexler as Sydney Carton and Charles Darnay, the English lawyer and French aristocrat caught up inextricably in the violence and bloodshed of the Revolution.  Also featured are Ryan Bowie, Ashton Crosby, Brianna Hertzberg, Ted Jones, Travis Kendrick, Alan Lee, Phil Perry, Linda Speir and Joylene Taylor. «Read the rest of this article»
Clarksville, TN – Austin Peay State University held their homecoming celebration last week culminating in the Homecoming Parade and Football Game against the Eastern Illinois Panthers on Saturday.
The Week started out with a homecoming concert in the Red Barn on campus featuring Big Sean with CyHi da Prynce, other events during Homecoming Week included a fight song competition, the APSU Apollo Talent show, A step-off competition, a pep rally, and the NPHC Step show.
«Read the rest of this article»
Monday, October 31st, 2011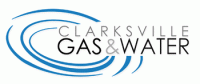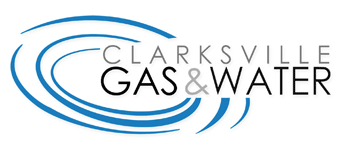 Clarksville, TN – Clarksville Gas and Water construction crews closed the intersection College Street and North First Street at 8:00am this morning for natural gas main line replacement work. The intersection will be closed today and tomorrow from 8:00am to 4:30pm.
Motorists will be detoured to North Spring Street.
Clarksville, TN – Clarksville Dental Center (CDC) is holding its 12th annual "Candy Buy Back". The doctors say the reasons are many, in addition to the fact that one never knows exactly what is in your child's bag."All that sugar hurts the child's teeth and puts on body weight as well" says Dr. Edington.
 
The doctors at CDC are offering $1.00 per pound of candy, and they will match that dollar with another dollar to be donated to a Clarksville/Montgomery County charity.
«Read the rest of this article»
Knoxville, TN – As part of its observance of October as National Energy Awareness Month, the Tennessee Valley Authority announced that its EnergyRight Solutions energy efficiency website has been redesigned and is now live at www.EnergyRight.com. 
The new EnergyRight Solutions website features a simpler, clearer layout to help consumers more quickly and easily navigate the site and find information. 
"Energy efficiency is unique in the way it empowers consumers to be proactive and achieve successful results," said Bob Balzar, TVA vice president of Energy Efficiency and Demand Response. "The EnergyRight Solutions website is an important resource for folks who want to increase their energy efficiency." «Read the rest of this article»
Troy Anderson wins co-angler title
Buchanan, TN – Prevacid pro Dan Morehead of Paducah, KY, weighed a five-bass limit totaling 19 pounds, 5 ounces Sunday to win the EverStart Series Championship on Kentucky Lake with a four day total of 20 bass weighing 61 pounds, 4 ounces. For his victory, Morehead earned $50,000 plus a 198VX Ranger boat with a 200-horsepower Evinrude or Mercury outboard motor.
«Read the rest of this article»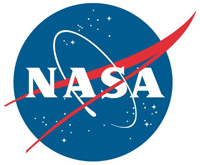 Washington, D.C. – NASA is seeking proposals from educators who are looking for a unique way to inspire the next generation of explorers. Formal and informal education organizations can apply to host live interactive education downlinks with astronauts onboard the International Space Station.
Proposals are being accepted for downlink opportunities during space station missions scheduled for March to September 2012. The deadline to submit comprehensive proposals that target a large number of participants is December 21st.
During Expeditions 31 and 32, NASA crew members Don Pettit, Joseph Acaba and Sunita Williams will participate in the 20-minute downlink opportunities. Participants on Earth see and hear the crew members live from space, while the crew hears the questions but does not see the audience. «Read the rest of this article»

Nashville, TN – The Tennessee Arts Commission has announced that guidelines and applications are now available online (www.tn.gov/arts) for several Fiscal Year 2013 grant categories (fiscal year begins July 1st, 2012 and ends June 30th, 2013).
Applications will be accepted through the Commission's eGrant system.  Grant categories include:  Arts Access (AA); Arts Education (AE: Artist-in-Residence, Community Learning, Funds for At-Risk Youth, and Teacher Training); Arts Project Support (APS); Rural Arts Project Support (RAPS); Cultural Education Partnership (CEP); Major Cultural Institution (MCI); and Partnership Support (PS). «Read the rest of this article»