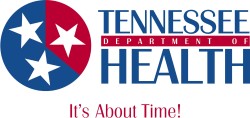 Nashville, TN – The Tennessee Department of Health is collaborating with community partners across the state to promote the importance of HIV prevention and treatment through planned activities for World AIDS Day on December 1st, 2011. This year's theme is "Getting to Zero," Zero New HIV Infections, Zero Discrimination and Zero AIDS Related Deaths.
"The first step in getting to zero is for all sexually active people to know their HIV status," Health Commissioner John Dreyzehner, MD, MPH, said. "World AIDS Day is an excellent opportunity to emphasize the importance of making HIV testing a routine part of health care and of everyone knowing how to prevent receiving or transmitting the virus."
The Centers for Disease Control and Prevention estimates more than one million people in the United States are living with Human Immunodeficiency Virus, or HIV. One in five of those people living with HIV is unaware of his or her infection. Despite increases in the total number of Americans living with HIV in recent years, the annual number of new HIV infections has remained relatively stable. Yet these new infections still continue at far too high a level, with an estimated 50,000 Americans becoming infected with HIV each year.
Tennessee has not escaped the HIV/AIDS pandemic, with cases reported in every county of the state. Figures through the end of 2010 show 23,891 Tennesseans have been diagnosed with HIV. Of this number, 16,483 Tennesseans are currently living with HIV, and to date there have been 7,408 deaths among Tennesseans infected with this virus. As in the rest of the country, African Americans in Tennessee are the most disproportionately affected by HIV, with 65 percent of the 886 new reported HIV/AIDS cases in Tennessee in 2010 within this population.
"The next step in getting to zero is ensuring that all HIV-infected individuals receive timely linkage to medical care," Jeanece Seals, HIV/STD section director for TDOH added. "The Department of Health and many community partners throughout the state are committed to reducing the number of new HIV infections in Tennessee."
A person may feel perfectly healthy for several years after becoming infected with HIV, and may be at risk for passing the virus on to others. The only way to know for certain if an individual is infected with HIV is to be tested.
The Department of Health offers confidential HIV testing at all county health department clinics, which also provide counseling with a trained health care provider on ways to reduce the risk of HIV infection, and help link HIV-infected individuals with medical care. To find your local county health department, visit the TDOH website at http://health.state.tn.us/localdepartments.htm.
Other sites that offer HIV tests can be found online at www.HIVtest.org. Mobile phone users can send a text message with their zip code to "KNOWIT' (566948), and within seconds will receive a text message identifying a testing site near them.
For information about planned World AIDS Day activities across the state, call the HIV/AIDS Hotline toll-free at 1.800.525.2437, Monday through Friday, 8:00am to 4:30pm, Central time.