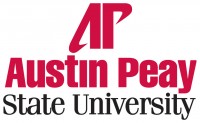 Clarksville, TN – An Austin Peay State University music professor's expertise in the music of the guzheng instrument, which has seen a revitalization, based on her recent first-hand experience in China will be the next session of the Provost Lecture Series program.
Dr. Ann Silverberg, professor of music, will present "The Chinese Guzheng: Old and New" from 3:00pm-4:30pm, Thursday, January 19th in the Morgan University Center, Room 303. All presentations in the Provost Lecture Series are free and open to the public.
The Chinese "table harp" or guzheng is a musical instrument that has been in use in China for more than 2,000 years.
"In the 20th century, its cultural role has been revised and its music updated to suit modern times and modern ears," Silverberg said. Today, tens of thousands of young urban Chinese learn to play the guzheng, and the instrument's popularity extends to Chinese communities around the world."
A musicologist/ethnomusicologist, Silverberg has taught at APSU for the past 17 years. Her primary research interests are the music of China, liturgical music, American music and women in music. Her recent writings include a chapter on Chinese music in "China," edited by Robert A. LaFleur in AB-Clio's "Asia in Focus Series" (2010) and a chapter on Catholic liturgical music reform in "Renewal and Resistance: Catholic Church Music from the 1850s to Vatican II" (published by Paul Henry Lang, 2010), edited by Paul Collins. Articles on Beijing opera and on Marian MacDowell have been accepted for publication in Education About Asia and the The Musical Quarterly, respectively.
Silverberg has served as interim chair of APSU's Department of Music (2003-05) and is a longtime member of the Board of Directors of the Clarksville Community Concert Association. Her educational background includes master's degrees in library science and anthropology as well as the doctorate in musicology. She spent academic 2007-08 in residence at the Shenyang Conservatory of Music, Shenyang, China. Silverberg is currently president elect of the College Music Society's Southern Chapter.
Other sessions in the Provost Lecture Series also are planned for the academic year. All sessions are from 3:00pm-4:30pm in the MUC, Room 303 (unless noted otherwise) and include the following:
January 26th: Dr. Marsha Lyle-Gonga, assistant professor of political science
February 2nd: Dr. Rebecca Johansen, assistant professor of biology
February 9th: Dr. Sergei Markov, associate professor of biology
February 16th: Cynthia Marsh, professor of art
February 23rd: Dr. Christine Mathenge, associate professor of geology
March 1st: Dr. Robert Shelton, associate professor of chemistry
March 15th, MUC 307: Dr. Allyn Smith, associate professor of physics
March 22nd: Dr. Sharon Mabry, professor of music
March 29th: Dr. Cameron Sutt, assistant professor of history
April 5th: Mark DeYoung, assistant professor of art
April 12th: Dr. Tim Winters, professor of English
April 19th, MUC 103: Dr. Jeffrey Wood, professor of music
The Provost Lecture Series seeks to foster a spirit of intellectual and scholarly inquiry among faculty, staff and students. The program will be used as a platform for APSU faculty members who are recent recipients of provost summer grants, who have been awarded faculty development leaves and who have engaged in recent scholarly inquiry during sabbatical leaves.
APSU faculty members with recent research of acclaim also will be given a platform within this series. In addition, other faculty members of local or widespread renown will be invited to lecture within this series.
For more information about the Provost Lecture Series, call Dr. Brian Johnson, assistant vice president of academic affairs at APSU, at 931.221.7992 or email him at .