This is the third in a series of articles detailing legislation filed by Rep. Joe Pitts (D-Clarksville) for the 2nd session of the 107th General Assembly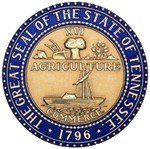 Nashville, TN – Tennessee State Representative Joe Pitts (D-Clarksville) has filed legislation that would allow Child Support offices in Tennessee to attach or place a lien on Criminal Injuries Compensation Funds to allow recovery of back child support. House Bill 2744/Senate Bill 2569 will be heard in the Children and Family Affairs Subcommittee on Tuesday, February 7th.
The creation of the Criminal Injuries Compensation Fund was championed by the late state Senator Tommy Burks (D-Monterey), who was a tireless advocate for victims of crime during his long and accomplished career in the Tennessee General Assembly.
"This legislation was prompted by a constituent who is owed more than $100,000 in back child support," Pitts said. "The State has attached the father's income tax refunds, and is in the process of revoking his driver's license, which is currently in state law. The State also allows for the placing of a lien on Lottery winnings and this is just one more step to help the children of our state," Pitts said.
When the issue was first raised by a resident of District 67, it was hoped a law change was not necessary to help this family. Upon review of the matter with the Department of Human Services, it was determined that a simple policy change would not be enough. Subsequently, HB2744 and SB2569 was filed by Rep. Joe Pitts and Sen. Tim Barnes.
Update – House Bill 2171/Senate Bill 2125, designating a segment of S.R. 374 "Officers David Scott and Yamil Baez-Santiago Memorial Parkway" cleared its second hurdle this week by passing out of the Finance, Ways, and Means Committee. We expect this legislation to be heard on the House Floor next week.  It passed the Senate unanimously on February 1st.
Update – House Bill 2742/Senate Bill 2571 that would remove the requirement that a military parent's home of record or residence be Tennessee if a student qualifies to be classified as an in-state student and meets other specified requirements was rolled to a "Lottery Scholarship Calendar" by the Education Sub Committee for approximately 3 weeks.
For more information about these bills or other concerns about the state government, please contact our office at 615.741.2043 or email .