Clarksville, TN – A joint effort between the Clarksville Police Department and Montgomery County Sheriff's Office put two burglars behind bars.
Investigations by Detective Chris Nolder, Detective Tracy Woodruff, and Investigator Steve Heise lead to development of Shane Androws and Taryn Baggett as suspects in a string of residential burglaries occurring in the city and county.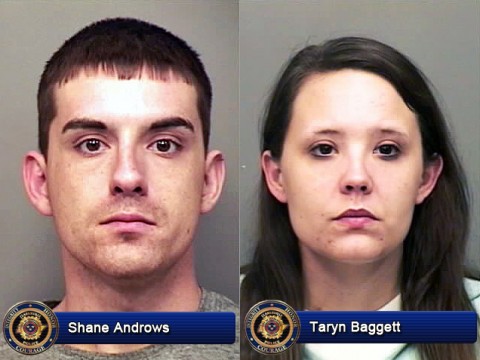 Androws was linked to the theft of jewelry, electronics, and firearms worth over $40,000 taken from four different residences. Additionally, Androws, who is a convicted felon, had purchased a handgun and had it in the vehicle with him.
Baggett was involved with driving Androws to one of the burglaries, acting as a lookout, and transporting stolen goods. Some of the stolen property from the burglaries was recovered when Androws and Baggett were taken in custody.
Shane Thomas Androws is currently on Probation for Robbery. Taryn Acacia Baggett is on Probation for Unlawful Drug Paraphernalia.
The investigation is ongoing and more charges are expected.
Shane Androws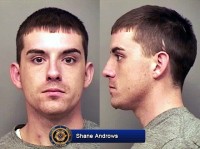 Name: Shane Thomas Androws (W/M)
DOB: 1-28-87
Given Address: 601 Harvest Drive, Clarksville, TN
Arresting Officer: Christopher Nolder
Charged With: Four Counts of Aggravated Burglary, Convicted Felon Going Armed, and had outstanding warrants served for Driving On Revoked, and Failure To Obey Traffic Control Device
Booked Into: Montgomery County Jail
Bond: $411,000.
Taryn Baggett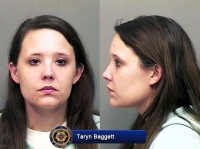 Name: Taryn Acacia Baggett (W/F)
DOB: 5/20/88
Given Address: 416 Crab Tree Circle, Clarksville, TN
Arresting Officer: Tracy Woodruff
Charged With: Aggravated Burglary and Theft
Booked Into: Montgomery County Jail
Bond: $10,000.