Clarksville, TN – All Eighth grade PASS (gifted program) students in Montgomery County competed in the district level of the National History Day Contest on February 22nd, 2012.
Students who placed at the district level moved on to compete at the state level on April 22nd, 2012 in Nashville Tennessee.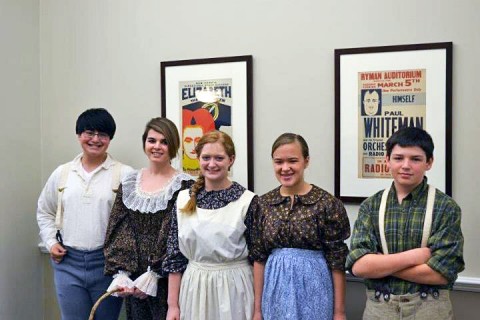 One group of students from Richview Middle School placed second in the state for their group performance. The five students, Emily Ritchart, John Courson, Jake Kolaski, Sidney McCarty, and Cherie Saffold, wrote and performed a Civil War play titled "A State in Chaos:  A Family in Two."
Their impressive finish makes them eligible to compete at the national level. The Kenneth E. Behring National History Day Contest will be held at the University of Maryland, right outside of Washington, D.C., June 10th–14th.
As the only students in Montgomery County to receive this honor, they are very excited about the opportunity. The students have been fundraising to raise the money needed to travel Washington D.C. and compete in National History Day. Many people and businesses have contributed to this effort.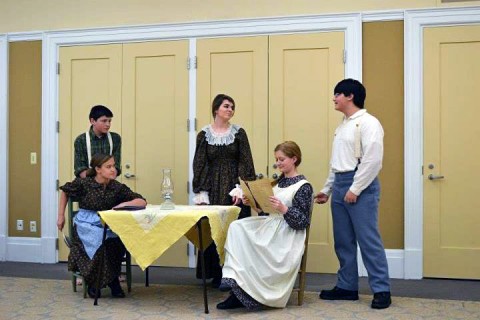 They would like to thank those sponsors: Tennessee State Representative Joe Pitts, Planter's Bank, Jostens, Mr. Paul Allen, Jenkins & Wynne, Total Package Events LLC, and the faculty, students and parents of Richview Middle School.
A synopsis of National History Day is included below:

National History Day is a year-long curriculum enhancement program that engages students in grades 6-12 in the process of discovery and interpretation of historical topics. Students produce dramatic performances, imaginative exhibits, multimedia documentaries, websites, and research papers based on research related to an annual theme. These projects are then evaluated at local, state, and national competitions. The 2012 competition theme is Revolution, Reaction, Reform In History.
Goals of National History Day are to:
Teach critical thinking, writing, and research skills
Prepare students for college, work, and citizenship
Inspire students to do more than they ever thought they could