Clarksville, TN – The City of Clarksville Parks and Recreation Department Summer Youth Program kicked off, June 4th with the opening of program sites that will run through July 13th.
Registration for the Summer Youth Program will continue until the capacity of each of the individual sites is filled.
Another program offered that is still accepting registration, is the six-week theatre workshop offered by The Roxy Regional Theatre.
Young people will learn the fundamentals of acting and even participate in a theatre performance on July 12th at the Roxy from 1:00pm to 3:00pm.
The program is offered to ages 10-16. Program spaces are limited, so hurry in to register. Registration will require a $30.00 fee, which can be paid at the Parks and Recreation Office. You may register anytime after the program's June 4th opening, but the fee remains the same so act now!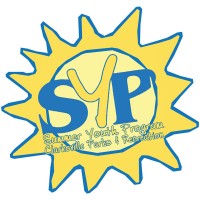 New this year to Summer Youth Program is the American Twisters Tumbling camp.  Campers ages 6-16 can learn to roll, flip and turn with instructor Kellie Olson, June 11th-14th, June 25th-28th, or July 2nd-6th (no class July 4th) from 9:00am to 11:30am at American Twisters Tumbling, located at 438 Kelly Lane. Cost of the camp is $40.00 per child. Registration will take place at American Twisters Tumbling, located at 438 Kelly Lane.
For more details on the Summer Youth Program or other programs, please contact the Clarksville Parks and Recreation at 931.645.7476 or visit www.cityofclarksville.com.