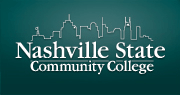 Nashville, TN – Nashville State Community College recently announced the addition of a new certificate program being offered through the Computer Technology department.

Students completing the requirements in the cybersecurity based program receive an Information Security Technical Certificate.

According to Kevin Harris, coordinator of the Nashville State program, market demand for program graduates is on the rise. "We have received numerous requests from the business community seeking students capable of handling computer security issues. The program emphasizes the importance of security policies and the techniques to effectively design such policies," stated Harris.

Janet Napolitano, Secretary of the Department of Homeland Security, recently described cyberattacks as "the most quickly evolving and most troubling set of threats" that her department sees. A current bill in the U.S. Senate would allow the Homeland Security Department to require certain high-risk computer systems such as utilities, banks, and transportation systems to meet security standards.

The new program at Nashville State covers methods employed by hackers to compromise computing devices and prepares students to recognize compromised systems. The program will be offered on the main campus at 120 White Bridge Road and also at our new satellite campus in Clarksville located at 1760 Wilma Rudolph Boulevard.

To find out more about the Information Security Technical Certificate or to obtain information about Nashville State Community College, go to www.nscc.edu.
About Nashville State Community College
Nashville State Community College is a two-year institution, serving Davidson, Cheatham, Dickson, Houston, Humphreys, Montgomery, and Stewart Counties, and the Upper Cumberland region. Our mission is to provide comprehensive educational programs and partnerships, exemplary services, an accessible, progressive learning environment, and responsible leadership to improve the quality of life for the community it serves.
Nashville State Community College is a TBR institution and complies with nondiscrimination laws: TItle VI, Title IX-Section 504 and the ADA. For more information, please visit www.nscc.edu.
Sections
Education
Topics
Cheatham County, Cyberattacks, Cybersecurity, Davidson County, Dickson County, Hacker, Houston County, Humphreys County, Information Security Technical Certificate, Janet Napolitano, Kevin Harris, Montgomery County, Nashville State Community College, Nashville TN, Stewart County, U. S. Senate, U.S. Department of Homeland Security, White Bridge Road, Wilma Rudolph Boulevard