Topic: Hacker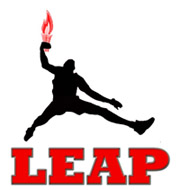 Clarksville, TN – On March 20th, 2015, a hacker defaced the LEAP Organization's website (www.leaporg.net) resulting in its hosting company deactivating it for up to a week while all malware is removed. This couldn't come at a worse time for the organization who is currently in a online building fund campaign.
The morning of the cyber attack, LEAP published an update on various social media outlets that Dave Davidson, the owner of the building reduced the sales price and the Fort Campbell Federal Credit Union provided favorable financing terms that reduced the down payment from $633,277 to $360,000. The organization has already raised $38,743 reducing the down payment to $321,257.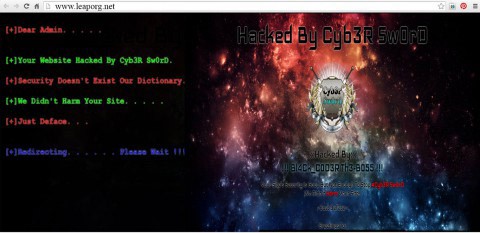 «Read the rest of this article»

Montgomery County, TN – This notification regarding the hacking of Clarksville Montgomery County School System data is going to all employees' and students' telephone contact numbers to best ensure that the message is received.
It is important for all employees, former employees, current and former students to know that it is recommended that action should be taken to protect your identity and credit. «Read the rest of this article»
Montgomery County, TN – The assault on the Clarksville-Montgomery County School System computers had citizens scrambling to find out if they had been a victim of the vicious cyber attack that occurred over the weekend.
According to Elise Shelton, communications director for the school system, they learned on Sunday that their computers had been "compromised."  After mobilizing their technical experts, it was determined that over 100,000 names and personal information had been obtained, and posted for the entire world to see.
So what do you do? «Read the rest of this article»
110,000 CMCSS Records Were Accessed

Montgomery County, TN – The Clarksville-Montgomery County School System has been alerted that hackers have accessed personal data of students and employees. A 911 call was made just before noon on Sunday to the Clarksville Police Department that 110,000 records had been hacked into. «Read the rest of this article»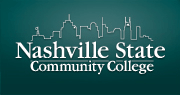 Nashville, TN – Nashville State Community College recently announced the addition of a new certificate program being offered through the Computer Technology department.
Students completing the requirements in the cybersecurity based program receive an Information Security Technical Certificate. «Read the rest of this article»
Nashville, TN – Technology tends to make life more convenient. We are online at home, school and work – using laptops, desktop computers and mobile devices to connect to the Internet. Even when we are not connected, the Internet supports our financial transactions, transportation systems, power grids, emergency response systems and communication.
Products and services are a click away. Unfortunately, the same can be said for hackers and identity thieves. «Read the rest of this article»