Clarksville, TN – The weekly Clarksville Parks and Recreation Department Recreation Report provides Clarksvillians with a glimpse at the activities and events that are available from the Parks and Recreation Department for them to enjoy together as a family.
This weeks highlights include:
Congratulations, Daylon Brooks!
Downtown Market
Acoustic Night at Jammin' in the Alley
Movies in the Park
Adult Softball Leagues Final Fees DUE
Free Zumba
Pooch Pool Party
Congratulations, Daylon Brooks!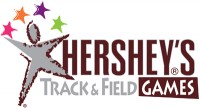 After placing first in her event at the State Hershey Track and Field Competition on Saturday, July 7th in Nashville, Daylon Brooks will be competing at the national level in Hershey, PA in the Girls 13-14 Softball Throw.
Downtown Market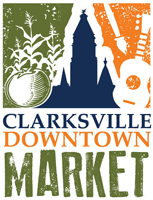 Come down to Public Square this Saturday from 8:00am to 1:00pm for the Clarksville Downtown Market. The market will feature fresh, locally grown produce, nursery stock, handmade craft items, and other seasonal commodities. You can also find baked goods, home décor, seasonal flowers and more!
After visiting, be sure to go to www.farmland.org/vote to cast your vote to select Clarksville's Downtown Market- "America's Favorite Farmers Markets".
Acoustic Night at Jammin' in the Alley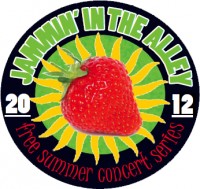 The City of Clarksville and U.S. Bank will soon be jammin' once again, Friday, July 20th in downtown Clarksville's Strawberry Alley. This month's free concert will feature a medley of acoustic artists to include Michael Jacobs, Lydia Walker, Rebecca Forehand, Freight Train, and Dustin Overbeek.
Free concerts take place every third Friday of the month thru October and begin at 7:00pm. In addition to the live music and market vendors, downtown restaurants will offer outdoor dining for Jammin' in the Alley and night market patrons. Come ready to eat, dance and shop! For a complete schedule, go to www.parksafterdark.com.
Movies in the Park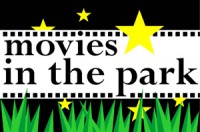 Join us for our next viewing of Movies in the Park, Saturday, July 21st at Heritage Park Soccer fields for the people's choice winner, "The Help", rated PG-13. Come early to save your spot and check out "move before the movies" which will feature a walk in the park and Tae Kwon Do.
Admission to the movie is free. Follow us on facebook to find out exactly what time the movie will begin!
Adult Softball Leagues Final Fees DUE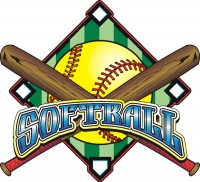 Adult Fall Softball Registration has come to an end. Final fees are due by August 3rd.
Coach's packets will be available to pick up at the Parks and Recreation main office, August 14th. League play begins August 19th.
Free Zumba
Burt-Cobb Community Center is offering free Zumba classes for the entire month of August! This popular program combines music and dance in an effort to make exercise fun! Classes begin August 2nd and are held every Tuesday and Thursday from 5:30pm-6:30pm.
Beginning in September, the cost will be $3.00 per class.
Pooch Pool Party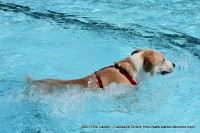 Patrons and their pups are invited to join the party, Saturday, August 11th, from 1:00pm to 4:00pm at Swan Lake Sports Complex Pool, located at 2002 Sanders Road. Dogs will be able to take a dip in the pool and their owners can visit with dog-related businesses and organizations from around town, play games, and register for a chance to win prizes!
All dogs must be at least 6 months old and have proof of current vaccinations. Ramps will be available to provide easy access to the pool for the dogs. Cost for Pool Pooch Party is $3.00 per dog. Owners will be limited to two dogs per family.