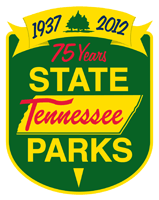 Nashville, TN – Tennessee State Parks' eight restaurants now prominently post calorie content information, allowing visitors and staff members to make informed decisions about their food choices. This partnership initiative of the Tennessee Department of Health and the Department of Environment and Conservation complements ongoing efforts to encourage personal fitness among Tennessee residents and visitors.
"After a day of hiking, golf, tennis, swimming or any of the other activities in our wonderful state parks, we can continue our healthy lifestyles by knowing the calorie content of foods available to us," said Health Commissioner John Dreyzehner, MD, MPH. "With this step, Tennessee State Parks position themselves to be an even stronger fitness destination for people who want to live healthier lives. More importantly, it helps Tennessee combat the growing problem of obesity and the many destructive health issues accompanying too much weight."
Tennessee Department of Environment and Conservation Commissioner Bob Martineau added that counting calories can make every visit to a Tennessee State Parks restaurant a more healthy adventure.
"With this effort, we make one of the best state park systems in the nation even better," Martineau said. "Posting caloric content of food choices in our restaurants will serve as a positive reminder to be mindful about the quantity and type of food we put on our plates and that every visit to one of our great state parks can lead to significant improvements in personal health."
The caloric information is posted on cards affixed to restaurant buffet tables. Each card features an image of the newly slim Tennessee State Parks mascot, Ramble the Raccoon, along with information about the food item and how many calories are contained in a portion. Ramble the Raccoon will continue traveling across the state to show off his new "fit" image and to educate children about the importance of exercise and healthier eating.
The calorie cards, which started going up at all eight state resort parks in June 2012, are part of a focused effort to help visitors make informed choices. Menus at the restaurants also include caloric information about each food item.
To complement the overall calorie card initiative, Tennessee State Parks will introduce a Healthy Eating and Healthy Hikes Program, encouraging park visitors to combine a good diet with physical activity. A poster of Ramble the Raccoon will await restaurant patrons at the check-out area, along with park-specific brochures that outline the various trails available for a healthy walk in the park.
About Tennessee State Parks
Tennessee's 54 state parks and 82 state natural areas offer diverse natural, recreational and cultural experiences for individuals, families or business and professional groups. State park features range from pristine natural areas to 18-hole championship golf courses. For a free brochure about Tennessee State Parks, call toll free at 1-888-867-2757. To learn more about Tennessee State Parks or to find restaurant locations, visit www.tnstateparks.com.
About the Tennessee Department of Health
The mission of the Tennessee Department of Health is to protect, promote and improve the health of people in Tennessee. For more information about TDH services and programs, visit http://health.state.tn.us/.