Clarksville, TN – The weekly Clarksville Parks and Recreation Department Recreation Report provides Clarksvillians with a glimpse at the activities and events that are available from the Parks and Recreation Department for them to enjoy together as a family.
This weeks highlights include:
Fort Defiance Living History Weekend
Youth Archery
Riverfest Collecting Food for Project F.U.E.L.
Riverfest Fashion Show Deadline
Fort Defiance Interpretive Center to host a living history weekend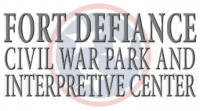 The Fort Defiance Interpretive Center, located at 120 Duncan Street, will host a free living history weekend in remembrance of the Confederate recapture of Clarksville as well as the battle of Riggins Hill, Saturday, September 15 from 10 a.m. to 5 p.m. and Sunday, September 16 from 1 to 5 p.m.
Saturday's event will include living history camps, an educational play at 11 a.m., and musket firing demonstrations at 2 p.m. Sunday's event will feature an outdoor church service, known as a Brush Arbor, at 2 p.m.
Due to limited parking, visitors to Saturday's event are encouraged to park at the Two Rivers Business Center, at 690 Riverside Drive (old Convergys lot), then ride a shuttle to the park. The shuttle service will begin at 10 a.m. and run continuously every 15 minutes until 3 p.m. There will be no shuttle on Sunday. For a more information, please visit www.fortdefianceclarksville.com or call 931-472-3351.
Youth Archery is back!

Crow Community Center will begin its four-week archery session, Tuesday, September 4, to teach youth grades 4-12, the basic fundamentals of the sport. Classes are held Tuesdays from 4 to 5 p.m. The cost is only $10 per student! A community center ID card is required. Can't attend these dates? Register online by visiting, recpro.cityofclarksville.com.
Riverfest partners with F.U.E.L to help collect food for children in Clarksville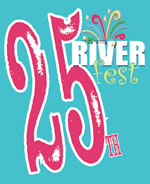 Riverfest is excited to partner with F.U.E.L., a food subsidization program, by serving as a collection site for food donations, September 7 & 8, 2012 at McGregor Park.
F.U.E.L (Full of Emmaus Love) is designed to feed children whose only food source may be the food they are receiving at school by collecting donations, bagging them and distributing to schools to place in children's back packs each Friday. The program currently services 1800 children in the Clarksville Montgomery School System. Visit www.clarksvilleriverfest.com for a list of food items needed.
Deadline approaching for Riverfest's Recycled Fashion Show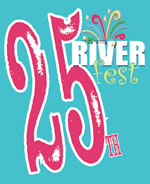 Riverfest is excited to announce a new attraction to this year's two-day music and arts festival, the First Annual Recycling Fashion Show. The show is scheduled to take place Saturday, September 8, 2012 at 4 p.m. on the Blue Cross Blue Shield Stage and is intended to educate the general public about recycling in a fun and exciting way.
The show is encouraging youth and adults of all ages to get creative and construct fashions made entirely from recyclable materials for a chance to win cash! Contestants will be divided into two age categories, youth (ages 17 and under) and adult (ages 18 and up). Fashions will be judged based on creativity, use of materials, and overall look. A first, second, and third place will be awarded in each age group with an additional award given to the fashion with the overall most creative design.
All fashion show entries may contain only recyclable materials. Interested contestants can visit recpro.cityofclarksville.com to register online. Registration can also be done by mail or in person at our Main office no later than Wednesday, September 5, 2012. There is no fee to enter.
About Parks and Recreation
The Clarksville Parks and Rec Report and Parks Department press releases is written by Candice Tillman,  the Supervisor of Marketing & Public Relations for the City of Clarksville Department of Parks & Recreation.

Web Site: http://www.cityofclarksville.com/parks%26rec/
Email:
Sections
Arts and Leisure
Topics
Adventure Zone, Archery, Blue Cross Blue Shield of Tennessee, Clarksville Department of Parks and Recreation, Crow Community Center, Fashion Show, Fort Defiance, Fort Defiance Interpretive Center, McGregor Park, Parks and Recreation Report, Project F.U.E.L., Riverfest, Two Rivers Business Center