Topic: Project F.U.E.L.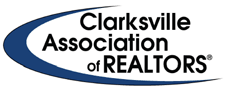 Clarksville, TN – The Clarksville Association of Realtors is excited to announce its Appetite For Art Fundraiser benefiting the FUEL food ministry and the CAR S.O.S Foundation. featuring artwork from students across the city. Through our partnerships with FUEL and S.O.S., CAR has raised over $150,000 over the last 14 years to help feed those children in our community that may not receive enough to eat at home… many of whom have likely been in your child's classes or on their sports teams over the years.
«Read the rest of this article»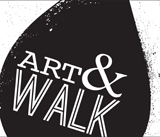 Clarksville, TN – Produced by The Downtown Clarksville Association, First Thursday Art Walk is a free, self-guided tour spanning a 5-block radius that combines visual art, live music, engaging events and more in the heart of Downtown Clarksville.
With 10+ venues, bars and businesses participating each month, the First Thursday Art Walk in Clarksville is the ultimate opportunity to savor and support local creative talent.
«Read the rest of this article»
Ribbon Cutting and VIP Sneak Preview held at Liberty Park Grill on Saturday
Clarksville, TN – The Liberty Park Grill opens today at 11:00am. The new restaurant serving Liberty Park held a official ribbon-cutting with the Clarksville Area Chamber of Commerce on Saturday in conjunction with a VIP preview of the new restaurant.
Restaurant manager Robert Bowlby took a few minutes to speak with Clarksville Online before the ceremony. "We're so proud to be here! Clarksville is such a wonderful place, it's a wonderful community," he said.
"My family and I are just now getting to know the area but we like what we seen so far. It has a lot of history, a lot of unique things to do like the free movies in the park, the Downtown Farmers Market, the Roxy Regional Theatre. All very unique and exciting venues for us to discover as a family."
«Read the rest of this article»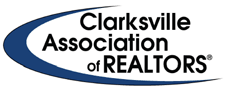 Clarksville, TN – On May 3rd, 2014, the Clarksville Association of Realtors will be hosting the 7th Annual Project F.U.E.L. (Full of Emmaus Love) Block Party and Fundraiser, a community event that is coordinated each year by the Charity Relations Committee with the assistance of the realtor and affiliate members of the Clarksville Association of Realtors.
The proceeds from the event benefit the F.U.E.L Program which helps to ensure that food is provided for hungry school children on the weekends.
«Read the rest of this article»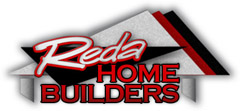 Clarksville, TN – Christmas is almost here and there are still local families here in Clarksville in need of Assistance for Christmas. Local home builder Rick Reda, along with local mortgage lenders Lori Mahaffey and Rachael Rainey of Movement Mortgage, and local Realtors Diane Martin, and Joy Evers have come together to help.
The genus of the idea came from Lori Mahaffey's 13 year old daughter Elizabeth who attends the 8th grade at West Creek Middle School. "She had come home from school and when I got home from work she started telling me about this boy she goes to school with who participates in the Project F.U.E.L. program. She wished that nobody knew about it, so that they wouldn't make fun of him."
«Read the rest of this article»
Clarksville Running Club's donation enables Project. F.U.E.L. to feed more area school children.
Clarksville, TN – The Clarksville Running Club hosted the 8th Annual Wilma Rudolph 5k–10K run in June of this year, and you may have seen area runners out and about as they worked hard getting ready for the race.
On race day, the starting gun fired and 247 runners were off like a shot. The most fit arrived at the finish line first, with other runners following close behind. People cheered and ribbons were awarded, but few knew that the real winners of this year's event would end up being needy children from Clarksville-Montgomery county.
«Read the rest of this article»
Clarksville, TN –
The Junior Auxiliary of Clarksville will be hosting their 2nd annual "Cheers for Charity" Event on Saturday, April 13th, 2013 at F&M Bank.
"Cheers for Charity" is a fundraising event held by Junior Auxiliary of Clarksville, an association of women who render charitable services to children of our community.
They accomplish their mission through different projects throughout the year which are focused on helping and providing the basic necessities of life to children in our community who are in need. «Read the rest of this article»
Written By Joanna Ragland

Montgomery County, TN – Spring is in the air and that means that Youth Art Month is on the way. The annual event will kick off Sunday, March 3rd with a public reception at the Clarksville Montgomery County Library from 2:00pm-4:00pm.
The exhibit will be open the entire month of March and will feature art from some of Clarksville's best young artists– the students of the Clarksville-Montgomery County School System. «Read the rest of this article»

Clarksville, TN – The weekly Clarksville Parks and Recreation Department Recreation Report provides Clarksvillians with a glimpse at the activities and events that are available from the Parks and Recreation Department for them to enjoy together as a family.
This weeks highlights include:
Fort Defiance Living History Weekend
Youth Archery
Riverfest Collecting Food for Project F.U.E.L.
Riverfest Fashion Show Deadline
«Read the rest of this article»

Clarksville, TN – On Saturday Hilldale Baptist Church played host to third annual Unity Day celebration. The goal of Unity Day is to build a stronger community by recognizing and joining together religious, governmental and business leaders in fellowship.
Unity Day was founded by Treva Gordon, the owner and publisher of the Convenient Shopper Magazine. "I was watching an awards show on television and I was so inspired by the way they honored the pop star's and the rap artists. It was wonderful; they had the gift bags, bling bling, the limos, and everything that went with it. That was awesome!" she said to herself.
«Read the rest of this article»