Clarksville Running Club's donation enables Project. F.U.E.L. to feed more area school children.
Clarksville, TN – The Clarksville Running Club hosted the 8th Annual Wilma Rudolph 5k–10K run in June of this year, and you may have seen area runners out and about as they worked hard getting ready for the race.
On race day, the starting gun fired and 247 runners were off like a shot. The most fit arrived at the finish line first, with other runners following close behind. People cheered and ribbons were awarded, but few knew that the real winners of this year's event would end up being needy children from Clarksville-Montgomery county.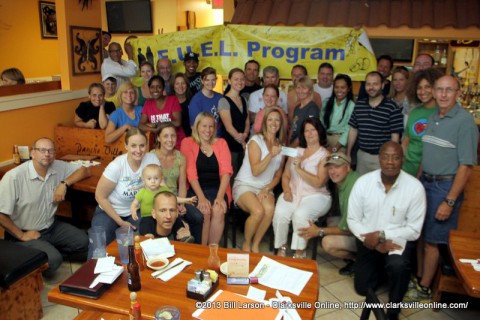 Each year a local charitable organization benefits from a portion of the proceeds from the event. This year the lucky program was Project F.U.E.L.
Project F.U.E.L. is an amazing local charity that helps to feed low-income school age children on weekends and holidays during the school year. Over twelve hundred Clarksville-Montgomery County school children leave school on Friday, and many won't have a solid meal again until they return to school where they benefit from USDA's National School Breakfast and Lunch Programs. Project F.U.E.L. is the life's mission of Denise Skidmore who was on hand to personally thank the runners for their donations.
So with a donation check in hand, Clarksville Running Club President Mike Heiser contacted the Executive Director of F.U.E.L., Denise Skidmore, and asked her if she could use a $4,600 donation would to help the children of our community. This was to be the largest donation that the Clarksville Running Club had made up to that point.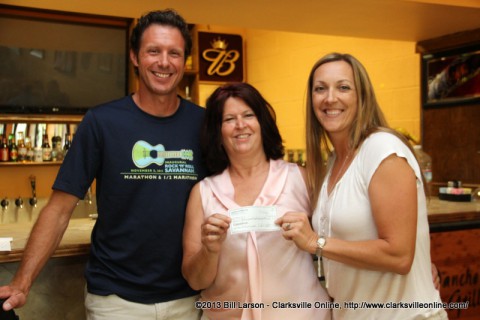 "I was so excited when I got his call", said Skidmore. "This is such a wonderful gift from the runners in Clarksville," she said. "The funds provided by the Clarksville Running Club will feed 25 more children throughout the Clarksville-Montgomery County School System for the entire school year, so I guess you could say that the children of Montgomery County were the real winners of this event", said Skidmore.
Mike Heiser, President of the Clarksville Running Club, credits club members and the event sponsors for their generosity which made this act of community service by the club possible each year, "Without their support we couldn't make the impact that we do with our yearly donations."
"Here at the Clarksville Running Club that's exactly the kind of thing that we as a club want to do, give back to our community!," added Marlene Deem, the Race Director for the Wilma Rudolph 5k-10k Run She continued, "It is such a wonderful thing to know that the F.U.E.L. program is going to be using this money to help feed kids in our own backyard!"
If you are interested in obtaining more information about the Clarksville Running Club, please contact Mike Heiser at 931-237-6624. For information about the Project F.U.E.L. program, you can contact Denise Skidmore at 931-624-3181.