More efficient and effective delivery of state services for taxpayers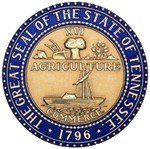 Nashville, TN – Tennessee Governor Bill Haslam today announced that the state has been recognized as one of the top in the nation for use of digital technology to better serve Tennesseans and streamline operations. Tennessee was among six states to receive a grade of A- in the 2012 Digital States Survey, which was up from a B+, the state's grade in the 2010 survey. Michigan and Utah were the only two states to receive an A.
"Our goal is for Tennessee to be the best managed state in the country, and technology plays a significant role in accomplishing that," Haslam said.  "We are always looking to improve the way we deliver state services to Tennessee taxpayers, and will continue to enhance online options."
The Digital States Survey is the nation's longest running examination of technology use in state government.  It is conducted every two years by e.Republic's Center for Digital Government, and it grades states based on a set of criteria including: implementations that support state priorities and policies to improve operations or services; quantifiable hard and soft-dollar savings or benefits; progress over the last two years; innovative solutions or approaches; and effective collaboration. Those states which received high marks demonstrated results across all criteria.
"The 2012 survey really focused on evaluating what policy makers and the public care about," Todd Sander, executive director of the Center for Digital Government, said. "Survey results clearly show that it is possible, even during challenging economic times, for state government to continue to innovate and improve service delivery through the application of information technology."
State performance was evaluated by a judges' panel of the Center for Digital Government analysts, executives and senior fellows.
For an interactive map of Digital States grades, visit www.govtech.com/policy-management/2012-Digital-States-Survey.html.
The Digital States Survey awards ceremony will be held on October 21st in San Diego, CA.