Written by U.S. Army Sgt. 1st Class Abram Pinnington
3rd Brigade Combat Team 101st Airborne Division PAO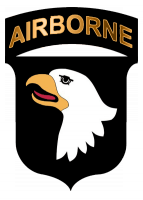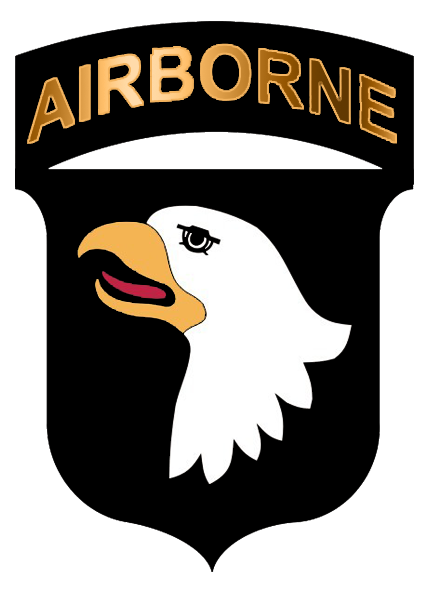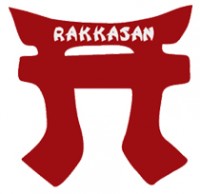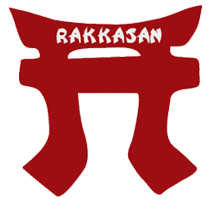 Khowst Province, Afghanistan – The 101st Airborne Division has a remarkable and distinguished history. Within the storied lineage, the book of the Rakkasans is thick with chapters of heroism and success.
Since it's activation in 1943, Rakkasans have played a vital part in every major conflict in which our nation fought.
Adding another chapter to their history, the 3rd Brigade Combat Team "Rakkasans", 101st Airborne Brigade (AASLT), are beginning their sixth deployment in support of the Global War on Terrorism, making them the most deployed brigade in the Army.
The Rakkasans assumed responsibilities within Khowst, Paktya, and portions of Paktika Provinces from the 4th Brigade Combat Team (Airborne), 25th Infantry Division, based out of Joint Base Elmendorf-Richardson, Alaska, during a Transfer of Authority ceremony at Forward Operating Base Salerno in eastern Afghanistan Saturday.
The 3rd BCT will play a pivotal role in transitioning the Afghan National Army, allowing them to take the lead on operations and providing security for its people.
"The Rakkasans' role began here in Afghanistan, late 2001, but this year will be different from any other as we transition more authority and responsibility to the Afghan military and civilian leaders," said Col. R.J. Lillibridge, Commander, 3rd BCT, 101st ABN DIV (ASSLT).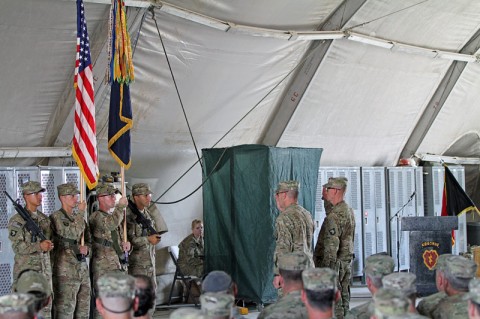 "It will not be easy, but it is the right thing for Afghanistan and the United States," he said.
In attendance at the ceremony were many distinguished guests, including U.S. Army Maj. Gen.William C. Mayville Jr., commanding general, Regional Command East and Combined Joint Task Force-1.
"We welcome the mighty Rakkasans who are no stranger in Afghanistan. The history of RC-East wouldn't be what it is without the 101st and the Rakkasans," said Mayville.
The Rakkasans are now serving their third tour of Afghanistan while in support of Operation Enduring Freedom; all three tours for the 3rd BCT have been in RC-East.