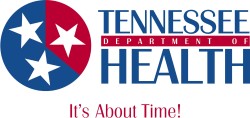 Nashville, TN – The Tennessee Department of Health is supporting the Food and Drug Administration (FDA) in an effort to alert patients who may have been treated in Tennessee with potentially unsafe products from New England Compounding Center.

The FDA announced Monday, October 15th, its concerns about additional NECC products, including injectable ophthalmic drugs used in some eye surgeries and cardioplegic solution used in some heart surgeries after May 21st, 2012.

None of these additional products should have been in use after October 4th, 2012, when the Tennessee Department of Health used the Tennessee Health Alert Network to notify clinicians to not use any NECC product. This action was followed by a voluntary recall of NECC products October 6th.

An earlier recalled NECC product, methylprednisolone acetate, is the primary suspect in a growing number of patients across the United States affected with meningitis, deep brain stroke and spinal abscesses after receiving an epidural steroid injection or steroid injection in a major joint. The latest FDA alert focuses on other injectable products formulated by NECC which may be a factor in a recently discovered patient with meningitis.

As of 1:00pm Central time October 16th, 2012, TDH is aware of 59 patients with illness associated with epidural steroid injections or steroid injections in a major joint provided at these three facilities:  PCA Pain Center in Oak Ridge, Saint Thomas Outpatient Neurosurgery Center in Nashville and the Specialty Surgery Center in Crossville. The number of confirmed deaths in this situation remains at six.

The FDA has issued a MedWatch alert to healthcare providers across the nation who may have received the additional suspect NECC products so they, in turn, may contact their patients. The Tennessee Department of Health is now working with the FDA to identify every Tennessee medical facility that received the suspect materials and to conduct its own outreach efforts to assure all clinicians understand the possible risk to their patients.

At this time, it appears less than 75 facilities in Tennessee received the materials now in question. Concerned individuals may obtain additional information by visiting www.fda.gov/Drugs/DrugSafety/ucm322735.htm .

"The FDA is providing information about shipments of the new suspect materials from NECC to us and other health departments across the country, and we've already started work on sorting out which Tennessee facilities received these," said TDH Chief Medical Officer David Reagan, MD, PhD. "As we identify facilities and clinicians who have received the questionable NECC products, we'll reach out to them and confirm FDA's guidance about alerting their patients."

"Within a few hours of receiving notification from FDA about the potential problem with other NECC products, we asked for and received support from many health and medical organizations across the state," said TDH Commissioner John Dreyzehner, MD, MPH. "Those agreeing to provide assistance thus far are the Tennessee Hospital Association, the Tennessee Medical Association, the Tennessee Pharmacy Association and others. It's gratifying to see how quickly our state's health and medical communities can respond to address significant issues affecting Tennesseans."

The mission of the Tennessee Department of Health is to protect, promote and improve the health and prosperity of people in Tennessee. For more information about TDH services and programs, visit http://health.state.tn.us/ .



Sections
News
Topics
Crossville TN, David Reagan, FDA, Meningitis, Methylprednisolone Acetate, Nashville TN, NECC, New England Compounding Center, Oak Ridge TN, PCA Pain Center, Saint Thomas Outpatient Neurosurgery Center, Specialty Surgery Center, TDH, TDOH, Tennessee Department of Health, Tennessee Health Alert Network, Tennessee Hospital Association, Tennessee Pharmacy Association, U.S. Food and Drug Administration, United States