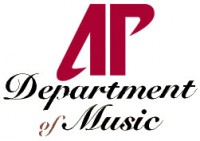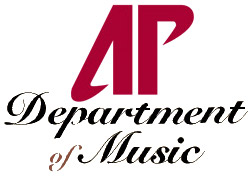 Clarksville, TN – On November 5th, the Austin Peay State University Department of Music will host a special evening showcasing the range and expressive capabilities of the clarinet.
The night will begin at 5:00pm in the APSU Music/Mass Communication Building Concert Hall with a free mini-recital by renowned clarinetist Richard Hawkins, associate professor at Ohio's famed Oberlin College and Conservatory.
"He's a really wonderful musician and well established soloist," Mingzhe Wang, APSU assistant professor of clarinet, said. "He's also a very famous mouthpiece maker for the clarinet. A lot of people play on his mouthpieces, including many top professional players in the world, so he certainly has a lot of understanding of the physical aspect of the instrument."
The recital will consist of three distinct pieces, lasting only about 45 minutes. Then at 6:00pm, Hawkins will lead a masterclass on the instrument.
"Anyone can observe the masterclass," Wang said. "It's a great opportunity for our Middle Tennessee college students and high school students to attend. If they want to see what the clarinet can do, this concert basically features three pieces that showcases all the possibility of expression that the clarinet can deliver."
The evening's program will feature French composer Francis Poulenc's "Sonata for Clarinet and Piano." Then Hawkins will perform composer Aaron Helgeson's "A Place Towards Other Places." The mini-recital will end with Wang joining Hawkins for Amilcare Ponchielli's "Il Convegno."
"The last piece is by Ponchielli, a Romantic Italian composer from the 19th century," Wang said. "He wrote some very successful operas. This piece is for two clarinets, and it's very operatic. It's certainly a crowd pleaser."
For information on the recital or the masterclass that follows, please contact the APSU Department of Music at 931.221.7818.